ANDYBROUWER.CO.UK
---
STEEL PULSE - REGGAE LEGENDS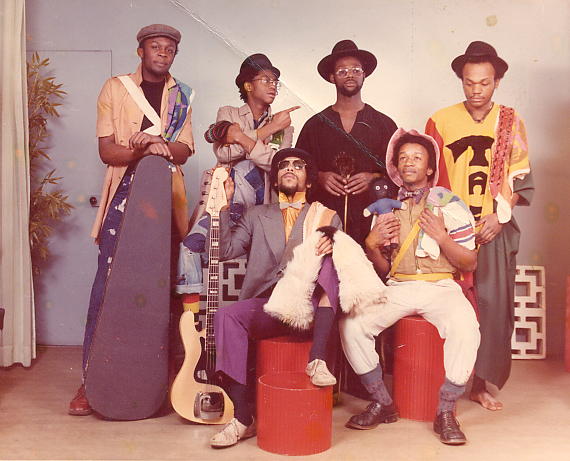 It was Friday 2nd June 1978 and the predominently white audience at Cheltenham Town Hall had assembled to see an all-black British reggae band, Steel Pulse, who'd burst onto the music scene earlier that year with their anthemic single Ku Klux Klan and their soon to be released album Handsworth Revolution. What they saw and heard took their breath away. Rebelling against inequality and prejudice and extolling the virtues of truth, rights and justice, Steel Pulse gave a masterclass in winning over the impressionable youngsters with their raw power, their masterful melodies and harmonies, their energy and their hypnotic stage performance, complete with costume changes and white KKK hoods. Standing just a few rows from the stage, I was already hooked and the band have been remained at the top of my diverse musical tastes ever since. In a roller coaster career spanning the next two decades and more, Steel Pulse have consistently surprised and delighted me with their innovative and infectious style of conscious reggae music, led from the front by the melodious tones of David Hinds. No-one else does it better.
It all began for Steel Pulse in 1973 in Handsworth, Birmingham, home to the UK's largest Caribbean community. It was there that Handsworth Wood schoolmates David Hinds (lead vocals and rhythm guitar), Basil Gabbidon (lead guitar) and Basil's younger brother Colin (drums) began rehearsing in earnest. Basil and David had grown up together, both were at art college and worked for the Co-op, stacking shelves at weekends. When they weren't working or studying, the two friends were consumed by their real passion, music. The jamming and rehearsing sessions had begun in the kitchen of the Gabbidon household in Headingley Road, Handsworth when the two friends were in the sixth form. Colin, Basil's younger brother by two years, joined in on a wooden box pending the purchase of his first drumkit, when he wasn't practicising his martial arts. Self-taught, Basil passed on his guitar-playing knowledge to David and as they improved, they involved another school friend, Ronnie 'Stepper' McQueen, who played bass. Rehearsals moved to Ronnie's loft in Sandwell Road where they co-opted two more recruits, Selwyn Brown who played organ and Michael Riley, on backing vocals and percussion, into the sessions. Both Selwyn and Michael were former Handsworth Wood school pals, as was their original lead singer Horace Ward, a school-choir soloist who soon left while Trevor Christie, played percussion for a while before moving away. More equipment was bought with Basil's amp forming a fulcrum for the evolving group, as they began to believe in themselves.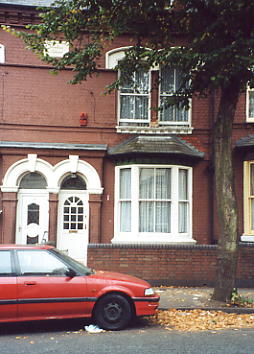 The cellar of the Hinds' household at 16 Linwood Road in Handsworth became the band's new home. They covered tunes by Bob Marley and Peter Tosh, Burning Spear, The Abyssinians, The Gladiators and others and began writing their own music too. As Selwyn Brown recalls, "we used to rehearse in Ronnie's attic bedroom for a while. Then David's dad let us use his basement at Linwood Road, as we got more serious about it and just started practising and practising. We basically taught each other how to play, so there was no ego thing. We just wanted to play and enjoy music and inspire people and write something conscious." The name of the band posed a problem, which was solved by McQueen, who had a passion for horse-racing. He liked the name of one horse in particular, the 1972 Irish Derby winner called Steel Pulse and suggested to the band that they take the name as their own. Everyone agreed. It seemed to fit perfectly. Encouraged by friends and feeling confident enough to show themselves in public for the first time, their manager Lee Allen booked them into a small working-class pub called the Crompton Arms, on the Crompton Road in the Lozells district, in January 1975 for their first gig under their new name. Basil recalls, "Selwyn did most of the vocals, we played a mix of cover versions and dub numbers and it went down really well." Buoyed by their successful public debut, they continued to rehearse at their Linwood HQ and other gigs followed.
It wasn't all plain sailing for the band. Even the black clubs put up barriers, especially against youths with dreadlocks. As Michael Riley points out, "they started saying, to get in the club [the Santa Rosa club in Handsworth] you had to wear a shirt with no hat and your hair combed out, which eliminated all Dreads and got all these artificial, snobbish black people to take over for a while. But there weren't enough, so they had to start allowing hats in again as long as they were allowed to look under them for locks first." At another club, the Jodori, just outside Handsworth, the band used to have to smuggle in the two of their members who had locks so that by the time the enraged owner saw them they were on stage and it was too late. Recalling their early struggles, David Hinds explains, "in our community at the time, our peers were questioning what we were trying to achieve becoming a reggae band. They were saying that we should stick to playing in basements until we got our act together because there was no reggae in Birmingham and no acts to identify with. The only reggae was coming out of Jamaica and London. We got involved with the punk scene and the Anti-Nazi League rallies because the punks were adopting anything the system was rejecting, which included reggae. There was never any airplay and always a limit to where we could perform."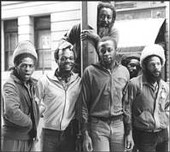 Against this backdrop, the success of their first public appearances inspired the band to greater heights. "The money from our gigs went back into the pot, back into the band, to pay for more equipment and travel" recalls Basil. They got gigs locally at clubs like Barbarellas, Ridgeway, Santa Rosa and the Tower Ballroom as well as further afield, in working men's clubs and reggae venues in places like Bristol, Huddersfield, Sheffield, Leeds, Bradford and Nottingham as well as London. To begin with they used the Gabbidon family mini to transport their equipment but that was replaced by a series of vans which they bought from their labours as the travelling increased. David's cousin Keith Ebanks was the usual driver and as with all fledgling bands on the road they broke down a few times and had to miss the odd gig. One appearance they did make, in Birmingham, was as the backing band for popular Jamaican singer Ken Boothe, who'd had a number one hit two years before with Everything I Own. Boothe had been an early inspiration for the band but it was the July 1975 Birmingham Odeon show featuring Bob Marley and Third World, which the Gabbidon brothers attended, that sent them into raptures.
It was now 1976 and with enough money in the kitty, the band decided to record their first single. Up to this point they were covering pre-releases coming from Jamaica, mainly dub, with a few tunes of their own, whilst also listening to British bands like Matumbi and Aswad, who'd just released their first album. They were playing a host of gigs, both locally and nationally and had even given their distinctive style of music its own name, Taffri. The band's first single, the moody Kibudu - Mansatta - Abuku, was based on three slaves from the west coast of Africa and linked black youths of Western urban ghettos to their spiritual African homeland. The lyrics were penned by McQueen, with Brown singing lead vocals at the recording, which took place in a studio in Bristol Street, Birmingham. A small independent reggae label in London called Concrete Jungle, a subsidiary of DIP Records, distributed the 1,000 copies and it helped the group move onto the next stage of their development as more and more people heard them. Earlier in the year, the band won a prestigious local talent competition at the Santa Rosa club in Handsworth. Artists and bands playing all sorts of music took part over a six-week period but Steel Pulse were adjudged the winners by a panel that included the leader of the band Matumbi, Dennis Bovell. The prize for winning was a recording session with Bovell at the Horlick Taylor studio in Handsworth where they recorded Handsworth Revolution for the first time. Also amongst their winning entries was a tune that Hinds wrote called Nyah Luv, which was to be their second single release a few months later. By this time Horace Ward, who'd initially been earmarked as their lead singer but had left to go to college, returned, taking over as the group's live sound engineer and roadie. He remained with the band until 1988 when he moved to New York and is now one of the most prominent sound engineers in the business.
Their introduction to Dennis Bovell was also an introduction to his management company, called TJM. They liked the sound of the band and took them to London to record Nyah Luv at Strawberry Studios with Bovell in charge of production. 5,000 copies were pressed, the single was released in September 1977 on the Anchor label by Tempus Records and quickly went to the top of the UK's reggae chart. "That was the first song I actually wrote, I give that track a lot of credit. Matumbi was very much an influence on the band especially visually so it was great that (their leader) Dennis Bovell produced Nyah Luv," explains Hinds. That success was followed up by a series of gigs in key London venues, like the 100 Club, Nashville Rooms, Dingwalls and the Marquee. They were the first reggae band to play a white punk club when they appeared on the same bill as Billy Idol's Generation X at the Vortex club in Wardour Street in August and followed that two nights later, playing with The Slits at Clouds in Brixton and then back to the Vortex with The Adverts. With the floodgates now open the band went onto share the stage with a series of punk acts like The Clash, XTC and others, including support to The Stranglers on a few dates of their UK tour in October. This punk-reggae collaboration originally kicked off when Aswad toured with Eddie & The Hot Rods a year earlier and subsequently became part of the Rock Against Racism campaign that swept the country for the next few years, whilst the band continued to perform independently in student union halls and clubs up and down the country. It was a hectic time for Steel Pulse and they were invited to back Burning Spear, the legendary roots singer, for two nights at The Rainbow in London in October 1977. They declined, but did agree to appear as a support act, with Aswad taking over the backing band duties (the live performance by Burning Spear was later released on album). That collaboration proved to be their next stepping stone to success.
By this time, the band numbers had swelled with the addition of vocalist Phonso Martin and drummer Steve 'Grizzly' Nisbett. Both were introduced to the group by Hinds and had been involved in the recording of Nyah Luv. Michael Riley explains, "Alphonso was an occasional roadie with the band and an old junior school friend of David, when he joined in the summer of 1976. He was already familiar with the material and provided sweet mid-range harmonies that sat between myself and Selwyn, who up until this point were the main supporting voices behind David. I was then responsible for working Alphonso's voice into the set, as well as finding a character for him in the line up." The other new arrival, Steve Nisbett, took over the drums early in 1977 after the departure of Colin Gabbidon and a brief stint by another schoolfriend Donovan Shaw, and arrived with experience in a few soul bands including Force and Penny Black. Basil recalls "we'd done a lot of gigs, we enjoyed lots of influences and turned them into our own songs with a ska kinda feel to them. I was into heavy bass-lines, David put lyrics to the tunes and Selwyn would add the melodies. We were different from bands like Matumbi and Aswad, we were harder and more cheeky. We had a few songs at that time like Handsworth Revolution, Soldiers, Bad Man and Sound Check." They'd also developed their own highly original visual stage persona. "Michael (Riley) got the idea for our costumes, he was big on presentation, a show-man. When we appeared on stage at the Rainbow, the whole place went crazy. I wore African robes, Ronnie dressed up as a sultan, David wore a convict costume with arrows and everything and Michael looked like a preacher with a wide-rimmed quaker hat. We looked very different and that helped." It was a unique visual diversion from the norm that captured the mood of the time as band members adopted an array of symbolic stage costumes and their famous white Klan hoods.
The two Rainbow gigs with Burning Spear, one of the band's earliest influences, were a major turning point and they followed that by accompanying Winston Rodney on his British tour with further dates in Bristol, Manchester, Birmingham and Nottingham. However, the night of the second Rainbow performance was the night that they signed to Chris Blackwell's Island Records. Blackwell's executive assistant, the late Denise Mills was so impressed she offered the band a contract on the spot, which they accepted. They were happy to sign with Island, home to bands like Bob Marley & The Wailers, Black Uhuru, Third World and until recently fellow British reggae pioneers Aswad, as they believed they would retain some artistic control, which they felt they wouldn't with other labels. Initially they'd been turned down by Island, as well as by Virgin and others when Ronnie and David had taken the band's demo tapes around the various record companies without success. The demo tapes had been produced from rehearsals in Hinds' cellar at Linwood Road and it was Pete King, a popular disc-jockey from Birmingham who later became the band's manager, that broke the deadlock when his powers of persuasion convinced Island to give the group the chance to support Burning Spear. "I would say Burning Spear was responsible for the birth of Rastafari in England," declared Hinds as he emphasised the importance of his influence. As 1977 drew to a close, the band's own momentum and influence was gathering pace.
The following year proved to be a phenomenal success for the band. Island Records were keen to get their first single out and in March 1978, Ku Klux Klan, a hard-hitting tune calling for resistance against the evil forces of racism, with lyrics penned by Hinds, was released. The producer was Steve Lillywhite, who went onto produce for bands such as U2, the Rolling Stones and Talking Heads. It was up against Bob Marley's Is This Love and Althea & Donna's Uptown Top Ranking for the top spot in the reggae singles chart and reached the UK Top 50 despite limited radio airplay. The band were pleased, so were the record company and work began on their first album. Island brought in one of their heavyweight producers, Karl Pitterson, who'd previously worked with top Jamaican acts like Bob Marley on the album Exodus, Bunny Wailer and Peter Tosh and it proved a master-stroke. The chemistry between Pitterson and the band was electric, as Basil enthuses, "He was fantastic. Karl was like another member of the band and just a few years older. He brought clarity, precision, more arrangement, a tighter, professional feel and enhanced our sound by drawing it out of us. He improved the lead and backing vocals in particular." The result was their seminal debut album, Handsworth Revolution, released in July 1978 to positive critical acclaim, even though Island supremo Chris Blackwell was believed to be uncomfortable with the inflammatory title. Its worth noting that the original illustration concept for the album cover was put together by the band's two former art students, David and Basil and completed by Andrew Aloof.
The album reached ninth spot in the British LP charts in just ten days following its release and the band had struck gold with eventual sales of over a quarter of a million. "We recorded the album at St Peter's Square, Island's HQ in London," recalls Basil. "If we'd put the album out three weeks earlier, I'm sure we'd have got to number one or at least the top three. People were waiting for it, we were gigging all the time and had a large fanbase." Additional support came in the form of Radio 1 DJ John Peel, who helped them get noticed when they became one of the few black bands to perform on his legendary live sessions. The band attracted both white and black audiences in droves. "We were talking about truth and rights, Handsworth, KKK, Prodigal Son. Our early black audience wanted to hear cover versions of Ken Boothe and stuff like that, but we were different. We drew white educated people, students in particular, who tended to like music that was different. Once the music press picked us up with the punk connection, the white interest increased. We had both a black and white following, not necessarily in the same way as Bob Marley did, as Bob attracted everyone, but we drew more students and conscious black people. Particularly in America, we had people coming out of the woodwork. They had to love the lyrics, the honesty within the lyrics, the story, the consciousness."
The band's new-found fame was secured when they supported their inspiration, Bob Marley & The Wailers, on the European leg of their 'Kaya' world tour in June and July 1978. The eight date tour kicked off with an incredible outdoor festival at the New Bingley Hall in Stafford and included three sold-out concerts at the Pavillion in Paris and others in Ibiza, Rotterdam, Amsterdam and Brussels. Basil recalled the period. "It was a dream. We'd just finished the album and we had to pay a few thousand to get on the tour. It was absolutely brilliant. I've always been a focused person so I didn't take in the glamour aspect. When we played at Bingley Hall it was amazing. My other memories were the crowd roar in Paris, the lighters in the audience and that the weed was incredibly strong." David Hinds remembers, "we learned a lot of discipline on that tour that rubbed off - rehearsal, execution on stage, how to tour, stability. That's when the doors really started to open for us. It has always been one of the most memorable moments of my career. To play as part of that package exposed Steel Pulse to audiences that literally were in awe of our message. Of course, being formally introduced through Bob Marley helped us tremendously. Playing for audiences, especially those in Paris who saw the force of Steel Pulse and the force of Bob Marley play on the same bill, enabled us to sell out shows every time since then."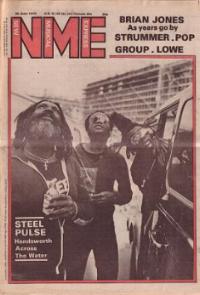 Their success also attracted the music media like a magnet with cover articles and photos in NME, Sounds and Melody Maker whilst television appearances on mainstream shows like Top of the Pops (singing Prodigal Son on 6 July 1978), Rock Goes to College and Revolver, added to their popularity. They joined The Clash in a well-publicised picket outside the National Front's London HQ and at one of their frequent 'Rock Against Racism' appearances, in Hackney's Victoria Park, London in April 1978, more than 80,000 people marched from Trafalgar Square to watch an open-air gig that also included The Clash, Tom Robinson Band and X-Ray Spex. It proved to be a hectic year, as the band headlined two tours of their own, were supported by The Police at The Roundhouse in London, and released two more singles from the album, Prodigal Son, which got to number 35 in the singles chart (their highest chart placing), and Prediction. The track, Macka Splaff, appeared on a compilation album that year called Live at the Electric Circus, alongside offerings by The Fall, Joy Divison and The Buzzcocks. Two of their tracks, KKK and Profigal Son, were also included in the film Reggae in Babylon that documented the reggae movement in the UK in 1978, alongside Aswad, Matumbi, Jimmy Lindsay and Alton Ellis. However, it was the collaboration with Jamaican producer Karl Pitterson that proved to be so significant in shaping Steel Pulse in those early stages, recalls Hinds. "The chemistry of Steel Pulse and Karl Pitterson was legendary. I don't think that kind of chemistry can ever be recaptured. It was just one of those things. Every time we used Karl it was dynamite, because the chemistry was right. We had somebody that believed in the band." Assisting Pitterson was Godwin Logie, who later produced the album State of Emergency.
However, their success came at a considerable price, when Michael Riley left the band in acrimonious circumstances, at the end of the year. Whilst the band suggested missed rehearsals, a missed gig and conflict with their political ideals, the negative press whipped up by The Sunday People's Christmas Eve account of the band's alleged racial prejudice towards Riley and his French wife, Claudine Martinet, at the time took its toll and many of their British fanbase turned against their former heroes. Hinds told the NME, "he was trying to cramp us by saying we were a prejudiced band and that we were inciting racial hatred," whilst Gabbidon recalls, "at the time, it ruined the band in Britain. It affected us terribly. People believed what they read, they believed the hype. I don't think its been forgotten to this day." The cloud generated by the tabloid press reports and the consequential drop in record sales in the UK went a long way to convincing the band that their future market lay outside their homeland shores. Riley subsequently went onto success with the Reggae Philharmonic Orchestra and as producer for a number of top artists and tv themes, and he's now a senior lecturer in music production in London.
The second Steel Pulse album, Tribute to the Martyrs, again with Pitterson at the helm, contained an increased African spiritual awareness and songs with a strong political message, and was released in June 1979, again receiving positive press comment. Gabbidon's heart wasn't totally in it, "it was nowhere near as successful as Handsworth Revolution. It was self-indulgent, we didn't all fully partake in it, we weren't a team. I thought we should've done something more commercial, more straightforward rhythmically, similar to Handsworth but more precise, less fussy." The band continued to play frequent 'Rock Against Racism' gigs - aimed at promoting racial harmony through music - around the country and were extremely popular in France, Holland and Scandinavia. In June and July 1979 they supported Peter Tosh on a European tour, including dates in Holland, Sweden, Denmark, Italy and at the Montreux Jazz Festival in Switzerland. "Peter was totally different to Marley. He was more intellectual and sophisticated, his approach was quite dark. Bob was more raucous and I preferred his musicians," recalls Basil. A third album, Caught You, though known as Reggae Fever in the US, where Island weren't convinced that it was right for the American market, was released in 1980. It was to be their last for the record label. Pitterson wasn't available so Del Newman was brought in to produce it, although he was replaced at the eleventh hour by Geoffrey Chung with Godwin Logie mixing and the recording taking place in Rockfield Studios in Monmouth. "They were very different types of producers, much more stand back than Karl. They weren't as good as him or as enthusiastic. He was a musicians' producer, he'd go into everything, the notes, the sound, what chord, what note you play, all those little things," states Basil. David Hinds recalls, "we wanted to call the new record Harassment, then Nyahbinghi Voyage but the record label advised against it. Del Newman was the first person to show me how to formally arrange songs. With him, we got better at song-writing and paid attention to verse and choruses."
In October of that year, they crossed the Atlantic for the first time to kick off their debut US tour of cities like Chicago, Boston and Detroit with a gig at New York's Mud club. However, with the punk era over, roots reggae music in Britain was losing ground too, with multiracial Two-Tone bands and popular acts like The Police a better investment for record companies. Poor record sales for their second and third albums, especially at home, convinced Island Records that enough was enough and Steel Pulse were dropped from the pay-roll. Just prior to their first trip to America, they also ended their association with manager Pete King, who was replaced by Andy Bowen after their next album. Whilst on tour in Toronto on May 11th, 1981, the band heard the tragic news of Bob Marley's untimely death, an event that had a profound effect on the band's members. A second successful tour of the States that Summer, mainly playing small venues and clubs, gave the band an insight into where they would base themselves in the future. It was concluded with a triumphant first appearance by a British band at Jamaica's Reggae Sunsplash in Montego Bay. The concert spawned a successful Grammy-nominated live album in tribute to the late Bob Marley and included four of the band's tracks, alongside other acts like Third World, Black Uhuru and Gregory Isaacs. "That was absolutely brilliant," reminisces Basil. "We spent one week in Jamaica, it was my first time back and the band's first time as well. We went down great at Sunsplash, had a little too much to smoke though I was really excited to be back and went all over the place. I went back to St Mary's, climbed the tree, everything, it was fantastic." David Hinds muses, "We were a bag of nerves on stage before and during the show. We all wondered if we were going to be accepted by the people where the music originated from. Luckily we pulled it off." They also appeared on a documentary film that year, entitled 'Urgh! A Music War', alongside a diverse array of musical talent including The Police.
Towards the end of 1981 they were offered free recording time at studios in Aarhus, Denmark by Genlyd, a black musician's co-operative at a time when David Hinds insists, "we were on the verge of being kicked while we were down. We had no record company, we had no management and we were flat broke. We pursued the venture, executed the album within 25 days, and came out with a record that is still a force to be reckoned with." For Steel Pulse, True Democracy was album number four, again re-united with producer Karl Pitterson and released on their own Wise Man Doctrine label (in the UK, where it sold 30,000 copies) and later on licence with Elektra (in the US). Before the release of the album, Gabbidon, who'd been a key component in the formation and direction of the band over the previous eight years, finally decided he'd had enough and left the band. "I had lost my strength, I was tired and worn out, angry and depressed. I woke up one morning and that was it. I couldn't take it anymore. I dreamt that I shouldn't be in the band and had to get out. I was ready to do something different, the vibe was right to create something new but not under that regime. For me, Steel Pulse stood for reggae with a serious edge and this was beginning to get watered down."
As a final act before leaving, Basil illustrated the sleeve cover of their latest album with drawings of the band members listening to the teachings of Marcus Garvey. It was a prophetic end to his tenure in the spotlight with Steel Pulse. He later joined up with his brother Colin to form the band Bass Dance and remains active with his band Gabbidon and in community music programmes in Birmingham. Hinds described the vibe running through True Democracy. "The album is comprised of varied subject matters that all lead towards one concept. That concept is to try and find a place where we can really get things together through faith." Two of the tracks that do that are Rally Round and Chant A Psalm. "Rally Round is a rallying call. I put together a lot of Marcus Garvey's concepts and doctrines to become a story line, so people who have never read them could attune to them musically," Hinds muses, and continues, "Chant A Psalm is much the same, it says read your psalms, your scriptures, and there you will find the answers. Mostly the album is about finding the truth within yourself, through studying Africa, the Bible or anything that will help."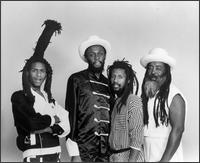 In May 1982, the group made their first-ever pilgrimage to Africa when they visited Nigeria though several members of the band contracted malaria and some performances were cancelled. The following month, whilst on their US tour (where they enjoyed great success on college radio and campuses), Selwyn Brown collapsed in Boston and was hospitalised, as was Grizzly Nisbett. Soon after, the band were robbed of demos and lyrics for their next album, whilst in Lyon, France on their European tour. The soundtrack from the film 'Countryman' included their Sound System track alongwith cuts from Bob Marley, Aswad and Dennis Brown. Much of the following year was spent recording their next album and undertaking the band's first Caribbean tour, culminating in their third Sunsplash appearance in Jamaica, alongside Peter Tosh and Black Uhuru. Their festival appearances in Europe included a surprisingly hostile reception at the Reading Festival in Britain when the band lasted just ten minutes before escaping the stage under a hail of bottles. Bassist Ronnie McQueen, having spent a decade with the band, left by mutual agreement to be replaced by Birmingham-born Alvin Ewen and Carlton Bryan on lead guitar before the early 1984 release of Earth Crisis. Recorded in Coventry, it was co-produced by Jimmy 'Senyah' Haynes, after a debut tour to Japan. I watched their sell-out gig at London's Venue which climaxed the band's UK tour to promote the album in February 1984.
Commenting on that period in their history, Hinds recalls, "By the mid-'80s, our style of politically conscious, spiritually-aware reggae music was being phased out. We had to try to get ourselves strengthened within the American market to stay alive, and we thought it was necessary to have a combination of politically-oriented songs and songs we called 'bait music,' songs that had a pop aspect to it so we could stay in the mainstream." Whilst on a seven month tour of the States, their newly-adopted home, the band were joined by Tyrone Downie of The Wailers on keyboards, before a Caribbean tour that included Reggae SuperJam and a stopover in Jamaica to finalise the recording of their next album. 1985 also saw a
strained relationship with Elektra after the record company refused to print lyrics on the sleeve of their sixth album, Babylon The Bandit. The band insisted and paid for the extra themselves but the fall-out was terminal and their contract was torn up with bad feelings on both sides. Perversely, the album earned the band their first Grammy music award for Best Reggae Album, despite a mixed reception from the public. Hinds remembers, "The album had flaws in its overall delivery. A track like School Boys Crush, if that's not bubble-gum, I don't know what is." Bassist Alvin Ewen and Carlton Bryan (lead) took up the guitar duties for this album, with Jimmy Haynes again in charge of production. Ronald Butler (lead) and Errol Reid (keyboards) joined the band on the road the following year as they toured Europe and the US.
Signed to MCA in 1987 and in a rare break from touring, they recorded and released the blatantly commercial State of Emergency, to a mixed reaction, at the beginning of the following year. Tyrone Downie and Errol Reid (keyboards) and Derrick Johnson (lead guitar) guested on the album whilst Godwin Logie co-produced with the band, with Hinds admitting, "I was thinking video with Disco Drop Out...we were really thinking commercial and thinking where we could be more exposed as opposed to selling just a few hundred thousand units for each album." Reaching Out was released as a single and the accompanying video was directed by Spike Lee, who also included their track, Can't Stand It in his film, 'Do The Right Thing'. They toured the US and Canada, in 21 shows, as support to INXS without Hinds at the helm after an immigration mix-up left Phonso Martin to share the lead vocals with Selwyn Brown just two days before the tour began. Included in the tour line-up was Sidney Mills on keyboards and Melvin 'Ciyo' Brown on lead guitar. They also performed a benefit gig in Washington DC for the Jamaican victims of Hurricane Gilbert and toured Europe. In 1989 they were part of their first US Reggae Sunsplash tour and followed that as support to Robert Palmer, Bob Dylan and Santana. Their live performance was captured on video in 1990 for Central Music in the UK. The usual line-up was supplemented by a horn section of James Renford (sax), Al Francis (trumpet) and Steve Morrison (trombone). Steel Pulse returned to their homeland and the Dub Factory in Birmingham to record and release Victims in early 1991, with contributions from Stevie Wonder (harmonica solo on Can't Get You Out) and Pato Banton (We Can Do It). Assisting on keyboards was co-producer Paul Horton, Jimmy Haynes and Melvin Brown shared lead guitar duties and the horn section came courtesy of Paul Simm (trumpet), John Battrum (sax) and Frank Mysan (trombone). In the same year, the group said goodbye to vocalist and percussionist Phonso Martin after fourteen years with the band, while Hinds took the New York Taxi Commission to court for discrimination against black citizens and penned the single Taxi Driver as a permanent reminder. The $1 million lawsuit spawned a popular video at the time that included the Rev Al Sharpton, Jay Leno, Brandford Marsalis, C Thomas Howell, film-maker Robert Townsend and Sunsplash founder, Tony Johnson.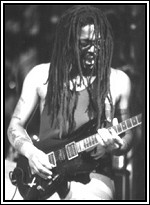 Still under pressure from their record company to produce more commercially-acceptable crossover music, the band continued to tour extensively in the USA, the Caribbean, Japan, Australia (for the first time) and Europe and produced a live album, Rastafari Centennial, recorded over three nights in Paris in January 1992, for which they received a third Grammy nomination. Lead guitarist Clifford 'Moonie' Pusey made his debut appearance on the album, having joined the band in 1989, alongwith the horn section of Kevin Batchelor (trumpet), Jerry Johnson (sax) and Clark Gayton (trombone), who toured with the group at that time, and who later joined Big Mountain. They appeared at US President Bill Clinton's inauguration party a year later, the first reggae band to attend such a prestigious event and released their tenth album, Vex, which proved to be their last for MCA, in September 1994. Determined to return to their spiritual roots, the album was recorded in Ocho Rios, Jamaica and featured Diana King and DJs Tony Rebel, Macka B and Jukie Ranks. Kevin Batchelor rapped on Better Days and Micah Robinson took over trombone duties. Steel Pulse also spent that Summer headlining the Reggae Sunsplash tour of the US, Europe, the Far East and a successful tour of Brazil and Argentina. In 1995 their live show alongwith another two dozen Reggae Sunsplash artists was captured on the documentary film, 'The Reggae Movie'. Long-time manager Andy Bowen departed and after a period of reflection and a strategic rethink, David 'Dread' Hinds assumed control of the band's affairs, and alongwith the remaining core members, drummer Steve 'Grizzly' Nisbett and Selwyn 'Bumbo' Brown on keyboards, reactivated the Wise Man Doctrine (WMD) label and upgraded their rehearsal studio in Birmingham to recording premises to lay down their definitive Rastanthology compilation album in 1996. Earlier in the year Pulse toured extensively in the Caribbean and appeared at the Hollywood Rock festivals in Rio and Sao Paulo. They also contributed the track Franklin's Tower to the Fire on the Mountain: Reggae celebrates the Grateful Dead album and I-Spy to the film soundtrack, Klash. The group had also been invited to play at the Atlanta Centennial Olympic celebrations in July that year but Hinds cried off with a ruptured tendon in his shoulder and they avoided the deadly bomb blast that took place.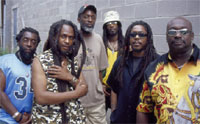 Steel Pulse released another Grammy-nominated album, Rage & Fury, in 1997, recording the 13-tracks at the Dub Factory in their hometown of Birmingham with co-producer Graham Dickson. The quintessential protest album, Steel Pulse recruited some of reggae's most creative rap and dancehall artists and it includes vocal contributions from Ruby Turner, Kevin Batchelor, Michael Franti and DJs Mega Banton, Jukie Ranks and Prezident Brown. It reaffirmed the group's commitment to fighting racial and social injustice and featured Conrad Kelly, a recruit to the Liberation Posse from their home city of Birmingham, on drums for the first time. Their main single release from the album was a cover of Van Morrison's Brown Eyed Girl. They also released their own cover of Dr Hook's When You're In Love With A Beautiful Woman as a single. 1997 also saw the release of Sound System: The Island Anthology, a 30-track compilation showcasing their three albums for Island Records and a couple of rare unreleased tracks. Extensive touring continued apace and included a long-overdue return to Africa to play the Ivory Coast, Ghana, Senegal and Gambia in December 1998 after appearances at fundraising events like MTV's Board-Aid and Los Angeles' environmental Waterman's Ball and a Spirit of Unity tour alongwith Shaggy and Buju Banton. David Hinds commented on their return to Africa, "it was a tremendous sight to behold and the ecstatic moral boost to our existence was so energising." In 1999, the group headlined a worldwide TEVA Spirit of Unity tour alongside Third World, Maxi Priest and Culture, teamed up with cable tv network BET in America for a series of tv commercials and in August released a second live album, Living Legacy, for the WMD and Tuff Gong labels. The album, recorded at live concerts in France, Holland and Puerto Rico over a three year period, is a collection of their work over the last twenty years and was again nominated for a Grammy, their sixth such nomination. As Hinds expounds, "we deal with positive forces. It means putting aside the guns, the drugs and all of the things that are ailments of society. We're not here to start a physical revolution, we're just here to open everybody's eyes and let them check for themselves."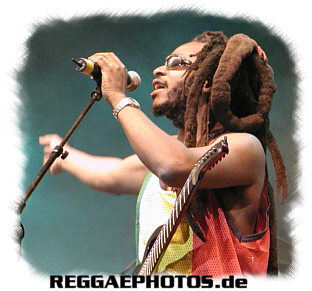 Much of 2000 saw the band touring extensively in the USA, appearing at the Reggae Sumfest in Montego Bay, Jamaica for the first time in three years, and at the Bob Marley celebrations in Washington DC, at Reggae Sundance in Holland and a flying visit to La Reunion in the Pacific Ocean. In recent years, the core trio have toured as part of a nine-piece ensemble that includes long-time collaborators Alvin Ewen on bass and Sidney Mills on keyboards, 'Moonie' Pusey on lead guitar and Conrad Kelly on drums (with Steve 'Grizzly' Nisbett latterly on percussion) and the addition, in early 1998 of two highly-respected British female singers, Sylvia Tella and Donna Sterling. David states, "after going on tour for five years with the horn players, our audience was getting too accustomed to hearing Steel Pulse blowing down the walls of Babylon every time, so when the horn players moved on, we decided to concentrate more on improving our vocal presence. By including Sylvia and Donna, the sound has become a lot tighter and more tuneful, helping the band to stay in the pocket more rhythmically." For the last few years, Nisbett hasn't been able to appear because of health concerns whilst Sylvia Tella has concentrated on her solo career.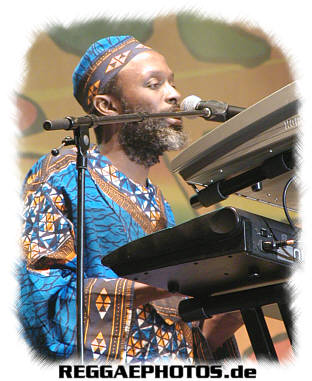 Touring and live shows remain an important part of Steel Pulse's repertoire. At the beginning of 2001, they were in France and Spain, in June they appeared in Switzerland (Caribana festival), Belgium and France, and at the WOMAD and Montreal festivals in July. A gig in Lima, Peru brought to a close the first half of their US tour. However, the band immediately cancelled the second half in September 2001 after the New York and Washington terrorist attacks as a mark of respect to the victims. Concerts in Holland & France did take place as the year drew to a close although a scheduled appearance in Ethiopia was cancelled. A return trip to the Ivory Coast in West Africa took place in June 2002 and after a tour of the USA and some festival appearances in Europe including Sunsplash in Austria and the Chiemsee festival in Germany, they rounded off the year with visits to Costa Rica and Mexico. 2003 kicked off with a short US tour where they collected a Lifetime Achievement Award at the annual Bob Marley Festival in Long Beach. After their 30-date coast to coast Summer tour of the States, a visit to Peru, the Sundance Festival in Holland and a small tour of the States in October, the promise of a long-awaited new album from the band is in the offing. Selwyn comments, "For the last couple of years we've been working on a new studio album, on and off. The reason why it takes so long is that we normally take a long time to do our albums. The music has to be of a certain standard as far as the playing, as far as the production and the lyrics, it all has to sound right." And what direction are Steel Pulse headed? "Basically the same direction that we took when we started the band off, doing material that we believe in, material that deals with issues and certain injustices that we see happening throughout the world in all kinds of different ways." Grizzly sums it up with, "our theme and aim are still the same. It's to make people aware of what's happening all around them and to open their eyes to the inhumanity around the world."
2004 saw the band again undertaking a multi-date touring schedule across the United States and in Europe including a long-awaited return to play on home soil in England during June. With Donna Sterling expecting a baby, the backing vocals were taken over by New Yorkers Traciana Graves and Melanie Lynch. June also saw the European release of the band's latest studio album, African Holocaust, their first for seven years. Guest artists on the album were Capleton, Jukie Ranks, Damian Marley and Tiken Jah Fakoly. The band continued touring the States and Europe to promote their album, which was nominated for a Grammy award. 2005 began with concerts in the Caribbean and a US tour prior to a major personnel shake-up in April when Alvin Ewen and Conrad Kelly were replaced by Amlak Tafari and Wayne Clarke on bass and drums respectively. The band toured the US again and Europe before a series of concerts in South America.
The band remain a major force in world reggae music today, basing themselves primarily in the United States for much of the year. Remarkably, their popularity remains mysteriously low-key in their United Kingdom homeland. As David explains; "As far as being popular in England, we're not. Those who do remember us often ask what became of us. As a matter of fact, from right since Steel Pulse has ever been together as a band, I think the States was the best reception we've ever had. We were playing to people who like the music, were curious to see the band and genuinely believe in what the band has got to say." Their distinctive sound and success owes a major debt to Hinds, the band's singer/songwriter and famed for his 'stovepipe dread' - a two-foot high vertical tower of dreadlocks. Born in Birmingham into a working class immigrant Jamaican family in 1956 (his father a welder, mother a bicycle factory labourer), Hinds developed his musical interest through his roadie brother Gifford and friendship with his guitar-playing schoolmate Basil Gabbidon. He recalls, "I got affiliated with the different forms of music that were happening in Jamaica at that time, because of my brothers and sisters that were coming over each year, as my parents could afford for them to come. So they came over with the latest forms of music. This is where Bob Marley, alongside Burning Spear, The Abyssinians and Third World, just to name a few - those guys sort of evolved out of that period. Along with the music format, there was also a spiritual connection with it, where people were talking about the whole philosophy of Rastafari and also the ideology of Marcus Garvey, the 'Back to Africa' movement." Hinds continues, "Basil placed the guitar in my hands. I heard Marley play guitar, I could relate. I played records, slowed them down until I caught that chord, that guitar lick." Both friends were acutely aware of the black militant movement in the US, while in Britain, the National Front were making headlines of the wrong sort. These formative years were to shape the future for Hinds and Gabbidon and their fledgling band and to steer them towards becoming one of the leading exponents of reggae music over the next quarter of a century and more.
Author: Andy Brouwer - updated October 2005. This biography represents a very brief look at Britain's premier reggae band, Steel Pulse. A more in-depth appraisal of the group is currently being compiled by the author.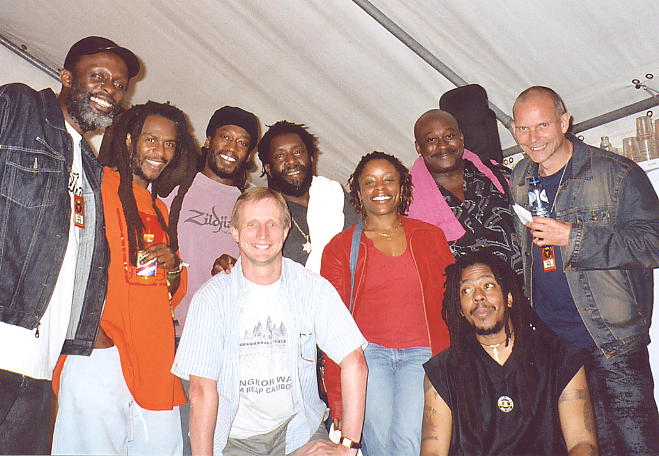 The author and Steel Pulse at Reggae Sundance, Eindhoven, August 2003
---
Home :: Steel Pulse :: E-mail
The contents of this website cannot be reproduced or copied without permission of the site author. (c) Andy Brouwer 2005
2002 photos of David Hinds & Selwyn Brown courtesy of http://www.REGGAEPHOTOS.de