ANDYBROUWER.CO.UK
---
STEVE 'GRIZZLY' NISBETT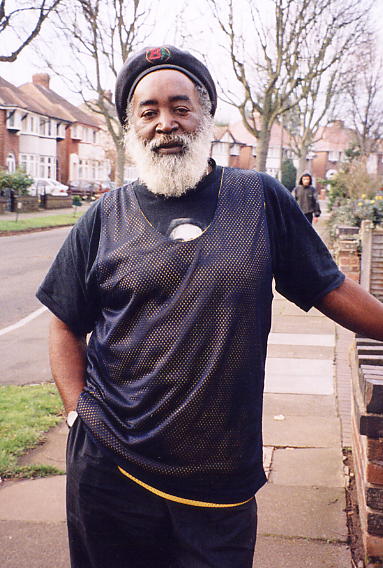 Stephen Vincent 'Grizzly' Nisbett was born into the lush tropical paradise of the Caribbean island of Nevis on 15 March 1948, eldest of the seven children of Joseph and Veronica Nisbett. His home village of Bricklyn, was located in the parish of St James on the north-east Atlantic facing side of the tiny island, famed for its white sandy beaches, covering just 36 square miles and was, in Grizzly's words, "too small to be on a map." The memories of his early years on the island brought a wide beaming smile as he recalled, "they were good times, happy memories, fun and games." In fact his first involvement in music took place at one of the regular carnivals held on the island. Grizzly sets the scene. "I was four years old and my uncles had a steel band, one of the main features of the carnival, on a float going through town. The guy who played the bass drum couldn't be found, so my uncle stood me on top of a box, showed me which notes to play on the big bass pan once the music started and that was my first introduction to music. I had no idea what I was doing but my uncle was happy, and so was I."
Grizzly was nine years old when he left Nevis, known as 'The Queen of the Caribbees' in 1957 and travelled 4,000 miles to join his parents, who were living in Saltley in Birmingham. He was the first of the Nisbett children to make the trip, accompanied on the flight over by one of his dad's friends. His father Joseph had joined the 'Windrush' exodus to England four years earlier to look for work and a new life for his family and was joined by his wife a year later, settling amongst the large black community in Saltley before sending for their children one by one. Grizzly recollects that not too many fellow Nevisians could be found amongst the various Caribbean communities that had settled into the Birmingham districts of Small Heath, Nechells, Lozells, Aston, Handsworth and Saltley. His introduction to England was in stark comparison to the carefree lifestyle he'd enjoyed in the tropical Caribbean. "It was very cold. I cried. I'd arrived at the end of December and I woke the next morning to find everything covered in white. I'd never experienced snow before in my life, it was a shock. On Nevis, it was always hot, even when it rained. I could walk to the beach every morning, pick fruit from the trees, play with my friends and family. Playing in Adderley Park wasn't the same as going to the beach. The weather, the rain and smog - it was very different to Nevis."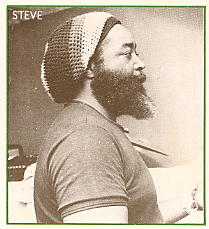 Whilst his father worked in a paint factory, Grizzly attended St Saviour's Junior school in Saltley where he found the atmosphere more relaxed than he was used to. "Learning was similar but the method and the teacher's input in England wasn't as intense as in the Caribbean. It was far less strict and you were left to get on with it. In Nevis, if you showed ability in a subject, you were encouraged and given more attention." For the first year of his senior schooling, Grizzly attended Leigh Road Secondary school in Washwood Heath before the family moved to Erdington and he transferred to the Slade Road Secondary school instead. By his own admisson, he wasn't academically gifted but he enjoyed working with his hands, so woodwork lessons and playing cricket were the highlights, whilst out of school hours he spent a lot of time at the youth club or with his friends. Two friends in particular, Norman and Michael Dean, were to have a significant influence on the teenager.
Initially their friendship started off on the wrong footing when he clouted them with a cricket bat after a game turned sour. However, that was quickly forgotten as the two Irish-born brothers and Grizzly became inseparable friends. They went to St Saviour's together and despite moving ten miles away to Erdington, he often travelled back to spend the weekend at their house and they did the same at the Nisbett residence. Besides their cricketing prowess, both brothers played guitar and sang. Grizzly desperately wanted to learn to play the guitar but couldn't get the hang of it and so was content to admire the skill of his best friends. When talk got around to forming a band there was nowhere to rehearse so Grizzly's parents agreed they could use their basement, which the boys had to clear out. The Dean brothers persevered, with another friend on drums, as Grizzly wasn't overly keen to get involved. "It never occurred to me to join in apart from bashing the tambourine occasionally or any other percussion they had with them. They spent a long time rehearsing and finally got their first gig at a youth club in Saltley. Three days before, the drummer walked out. They told me I had to play but I'd never even sat down at a trap-set and I said definitely not. I had no idea what to do. They said I had a good sense of timing and rhythm and that I could do it. I disagreed and walked out." However, he changed his mind. "They didn't let up so I agreed to do it. We rehearsed for two days and we did the show with a borrowed drum set. I was scared stiff. On the night, I just sat there, played 1-2-3-4 and they were overjoyed. But I didn't want to continue."
Now sixteen years old, Grizzly left school after his exams and switched between some temporary labouring jobs and unemployment. At the same time, he and the Dean brothers continued to rehearse and play their pop song covers at a handful of gigs in local Irish pubs and social clubs with Grizzly occasionally playing percussion. He was roped in again to play the drums at a pub gig in Adderley Road and that finally set the seal on his involvement as a drummer. He persuaded his parents to buy him a set of drums, "it was a Gigster drum-kit, a proper full set, bright red sparkly things they were." Music became much more important to him. He wanted to play and listen to all sorts of music. "I was hanging around with a lot more black guys, so my tastes in music widened to include reggae, skabeat, jazz, RnB, soul, Motown and so on. I spent time on my own, rehearsing in my cellar, listening to records and trying to imitate them on my drums. A few of my friends were interested in putting a band together, like Ricky Bailey, Denzil Reid, Lyndval Stewart and the Sylvester brothers. The brothers used to rehearse and could really play. We'd spend our time watching and learning and then practicising in Ricky's big shed."
When he wasn't playing, he was working. After a series of temporary labouring jobs, he spent a couple of years as an electrician's apprentice at Ansells Brewery in Aston before a three year stint at GEC Witton where he assembled transformers and became a supervisor before the music bug got the better of him and he gave his full concentration to perfecting his musical talent. His first 'proper' band was Penny Black, a three piece outfit who later added a girl singer and played mostly rock covers of Jimmy Hendrix, Black Sabbath and Free. Grizzly recalls, "I said to myself, this is it. We had a good line-up with good musicians, a good reputation, we played a lot of shows and it was fun. We played in working men's clubs, black and white cabaret clubs and air-force bases particularly in the North and Wales. We spent six months in Blackpool at one stage. We also backed other artists including Bob & Marcia, who sang the song Young, Gifted and Black, for one night in Huddersfield. It lasted a couple of years and was a good introduction to being a full-time musician." His next move took him to London to join a jazz band called Rebel, who included Bunny McKenzie on bass and the late Candy McKenzie on vocals, both of whom later went onto form Aswad. For much of the two years that he spent in London, Rebel were the backing band for Delroy Washington, a well-known and popular Jamaican singer at that time.
Following the split-up of Rebel, Grizzly returned to Erdington with his wife and two children, Stephen junior and Claire and joined the band, Roy Gee and The Stax Explosion for a year. Roy was Roy 'G' Hemmings, later of the Drifters, and their music was influenced by Otis Redding, James Brown and Lou Rawls and proved popular in the North and the Midlands with their Atlantic Stax sound. When he wasn't performing, Grizzly was mixing with the cream of the Midlands' musicians at the time, including members of Led Zeppelin, Black Sabbath, ELO, Stevie Winwood, Spencer Davis and Eric Clapton as well as watching and learning from drummers and bands playing at the Birmingham Odeon, the Hippodrome and the Palace on Rookery Road. Around this time his musical preferences leaned towards rock, soul and funk and his next band, Force, were certainly in the latter genre. "I knew some of the band members, they needed a drummer and they asked me to join. We played covers of Otis Redding, Marvin Gaye, James Brown and the Johnson Brothers, anything that was soulful and nice. We also did our own compositions. We released a single, a love ballard, we played on New Faces (a popular television talent show) and came third, which gave the band a lift and lots of bookings. The band stayed together for four years and we played clubs and cabaret venues around the country, and particularly American air-force bases. Ricky Bailey, our lead singer, later formed the soul-funk group Delegation and was the father of East Enders' actor Nick Bailey (Dr Anthony Trueman)."
It was in 1976 when Grizzly came into contact with Steel Pulse for the first time when he saw them perform at the Santa Rosa talent competition which the band won, and at the Ridgeway Georgian club in Soho Road. He liked what he saw. "The first time I heard them, I liked them. Not because they were a reggae band, but of all the bands around, they had a different sound. They were not the typical reggae band. They were radical. I liked what they did and how they did it and of course, David's voice was unique." He talked to Colin Gabbidon and the rest of the band, who soon after came to watch Force rehearse in Smethwick. Pulse also borrowed some of Force's equipment for a gig at Gloucester's Jamaican club. Grizzly's own involvement in reggae to that point had been pretty limited. Force included one Matumbi track in their set-list and like most of his contemporaries, he'd been enthused by Bob Marley's Catch A Fire album, which he'd heard blasting out from a record shop on Soho Road. "It was melodic, nice, it was really sweet and that's the way I imagined reggae to feel and sound. Bob Marley was what turned me onto reggae."
Early in 1977 Steel Pulse, with plans to go into the studio with Denns Bovell to record a single, needed a drummer after the departure of Colin Gabbidon and Donovan Shaw and asked Grizzly to fill the void. Initially he said no but was persuaded to change his mind by his wife. He was concerned as he'd played very little reggae, so he listened to a demo cassette tape of Pulse's repertoire and rehearsed alongside the band in the cellar of 16 Linwood Road, the home of David Hinds' parents. "I explained I'd never played reggae before. I'd listened and enjoyed it but never really played it. They had an idea and knew what they wanted to do. I had to mould myself into the band's style. There were a lot of styles coming together at the same time with me coming from a rock and soul-funk background. I formulated an idea in my head and they said to play what I felt, which I did. I also felt like a learner again. The guys were very patient. I created my own identity, my own style, my own drum patterns, my own ideas. I didn't play a typical reggae beat." The band, with Grizzly on board, travelled to Strawberry Studios in London to record the single under Dennis Bovell's tutelage and Nyah Luv quickly topped the reggae charts on its release. Grizzly was asked to join the band on a permanent footing and he agreed. Little did he know that the next twelve months would become so successful for his new band.
The remainder of the year saw the band go from strength to strength. London became a happy hunting ground for them, forming an unlikely alliance with the leading punk acts at the time and supporting bands like Generation X at The Vortex, as well as The Clash, XTC and a few tour dates with The Stranglers. Grizzly recalls, "At the time, punk wasn't fashonable when it started. It was punk that took reggae from A to B. They got into the whole consciousness of reggae music like Bob Marley and Burning Spear and they took reggae music as part of their whole curriculum. Everyone else seemed to diss reggae music but it was the punks who took it up. What society didn't want, the punks did. I see the marriage between punk and reggae as a good thing. If it wasn't for punk, a lot of reggae musicians, bands, singles and albums would never have happened nationally and internationally, or as quickly as it did." He also praised certain individuals. "The punks and John Peel did a lot for Steel Pulse and reggae music. The first time anyone heard Steel Pulse on the radio was on John Peel's show. He'd heard a demo tape played at the Virgin record store in Marble Arch in London and played it on his programme. Everyone who was a punk name played with Steel Pulse. That included the Sex Pistols, Gen X, Toyah, X-Ray Spex, Siouxsie, The Slits. At one gig with the Stranglers, the audience were hard-core punks and didn't want to listen to us. Jet Black came out and really let rip into them. We nervously carried on and by half-way they were so into it, it was incredible. We became close friends with The Stranglers and the other punk bands."
The punk-reggae collaboration subsequently became part of the Rock Against Racism campaign - aimed at promoting racial harmony through music - that swept the country for the next few years. "It was natural that they'd ask us to join the movement. It was what we stood for. Everything we did was against racism. Particularly when we played Ku Klux Klan and wore the hoods on stage, it became so popular." Steel Pulse had also developed their own highly original stage persona that precisely captured the mood of the time as Grizzly explains. "From the punk days we wore stage costumes, which made us very different. Each costume represented somebody, some profession or some walk of life. Whether it was an athlete, a priest, someone well to do or someone in jail. I wore the shorts and attire of the athlete, David's costume was a prisoner or a jester, Phonso was like the page boy, Michael was the priest, Ronnie wore top hat and tails, Selwyn was a down and out and Basil wore the colours. I was always hidden behind the drums, sometimes I was like the medicine-man or a witchdoctor. I'd say Michael and David were responsible for the costumes, the hoods were definitely Michael." Steel Pulse were making their mark.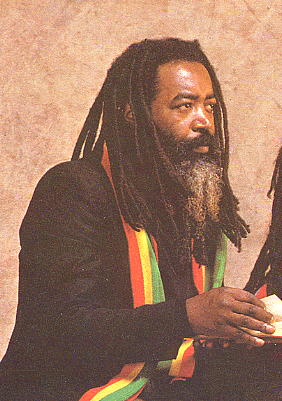 Whilst their marriage with punk had opened new doors for the band, a collaboration with the legendary roots singer, Burning Spear, had an even more dramatic impact. Spear, one of the band's earliest influences, used Steel Pulse as his support act at the Rainbow Theatre in London in late October and on his subsequent British tour. Initially they'd been asked to appear as Spear's backing band, which they'd declined to do. Grizzly takes up the story. "The Burning Spear gig was a turning point. Pulse were not a backing band at that time. The only person we backed was Ken Boothe in the very early days during his tour of the Midlands. We bought his popular album, learnt the tracks and he'd turn up ten minutes before we went on stage. He never came to rehearsals. So we wouldn't back even Burning Spear." However, they did agree to act as support to the roots legend. "Playing with Burning Spear, oh man, that was an experience. Seeing someone you admire and respect, we never imagined we'd be that close, you'd listen to his albums, you love what he's doing. You're young and upcoming musicians, still learning your trade and you're doing a show with Burning Spear...it was really an experience. We couldn't wait to get off stage to watch his show. It was a real turning point and opened us up to a different audience. We also met Island Records' Denise Mills backstage, she liked what she heard and what she saw. We later met Chris Blackwell in his office and signing to Island at the same time was just what we wanted." At that time, Chris Blackwell's Island Records held sway over the world of reggae music with Bob Marley & The Wailers, Black Uhuru and Third World already in their camp. Steel Pulse were overjoyed to join such illustrious company.
The link with punk, appearances at numerous Rock Against Racism benefit concerts including a spectacular Anti-Nazi League Carnival at Victoria Park, London in front of 80,000 people and their unorthodox stage costumes weren't universally well received by their own black community. Reaction was mixed. "From the word go, we were not the average reggae band, playing lovers rock, so it made it difficult to play some black venues. On top of that some of us had dreads. I was the first to have dreads, so we used to sneak me into some of the clubs with a hat over my head and at the last minute, set my kit up and start playing before they realised. They thought we were too radical and didn't conform. We were about consciousness and for black people to learn who they are and what they are. We could play love songs anytime but we wanted to educate the masses like Marley and Spear did. We were hardcore, there were no half-measures, this was what we were about."
Ku Klux Klan, written in response to reports of Klan activity in Europe and penned by David Hinds, was the band's first single for Island, released in March 1978. It reached the UK Top 50 despite very limited radio airplay. "We were surprised it got anywhere near the charts because of its contents," remarked Grizzly. Work then began on their debut album, with recording taking place at Island's St Peter's Square HQ in London under the experienced eye of heavyweight reggae producer, Karl Pitterson, who'd worked with top Jamaican acts like Bob Marley, Bunny Wailer and Peter Tosh. Grizzly was sincere in his appreciation of the band's early mentor. "Karl Pitterson took what we had, moulded it and made it better. We liked his production before we met him as we'd heard his stuff. He came to Linwood Road, sat on a speaker and listened. He liked what he heard. Karl was a musician, a producer, a writer and an engineer. One of the best. He brought out the musicianship in Steel Pulse. He showed us what we could do and what we were capable of. He pushed us in the right direction, how to do it and when to do it. We learnt a lot from him as far as studio work and techniques were concerned. We basically had no idea. We'd never really been in the studio before. We were fresh, nervous, it wasn't perfect but no other album sounded anything like Handsworth Revolution, thanks to Karl Pitterson." There was another boost for Pulse during the recording of the album. "We met Bob Marley at the Island studios for the first time. We'd just come out of the basement, the fall-out shelter we called it. We were relaxing upstairs, playing pool and listening to the tapes we'd just recorded. He walked out of the offices section and came over and said hello guys, I like what you're doing. We just stood there shaking, with our mouths open. Bob had an aura about him, you had to love him, we all did. Toots Hibberd was also in the studios during the recording sessions."
The album, Handsworth Revolution, was released in July to positive critical acclaim and buoyed by a Top of the Pops appearance weeks earlier and their constant giging around the country, shot to ninth spot in the British LP charts in just ten days following its release. Steel Pulse became flavour of the month in the music press, they appeared on television shows, released two more singles, Prodigal Son and Prediction and more importantly to the band, supported Bob Marley & The Wailers on their European tour with dates in England, France, Holland and Belgium. For Grizzly and his fellow band members this was a defining moment in their lives. "Playing with Bob Marley & the Wailers was just amazing. There was nothing on earth that sounded or played like The Wailers - not now, not ever. Both bands really became tight on that tour, we got to know each other very well. We learnt how to play from watching them, we learnt how they played each of their tracks. We watched every show from the side. They were the kings of reggae. I was in love with Carlton Barrett as I was still learning reggae at that time. I didn't want to copy him, just wanted to learn how he played. Each of us was learning from a Wailer."
1978 drew to a close with the band riding on the crest of a wave. However, they received an unexpected jolt when singer Michael Riley left the band in acrimonious circumstances. "Michael missed a soundcheck, normally no-one misses a soundcheck. We always knew where everyone was as we did everything together. As a band we were close. We went to the gig and it just went off in the dressing room. Everyone was shocked. I thought what the hell's going on. The idea of racial prejudice never crossed my mind. We'd all grown up together except me. There was no animosity to anyone. I was married to a white woman. We had a white road crew. We never did anything to make him or his girlfriend feel out of place. It just didn't make any sense. I simply couldn't figure it out. We've seen each other since but never spoken about it. It hit the Sunday papers - it was big news. It put a mark on the band and caused a dent in our career at the time. Those who knew us, knew it was crap. Those who didn't know us, may've believed it. The papers never asked us for our version. To this day I can't tell you why he left." Grizzly also recalled the kind of crowds attracted to their gigs. "Our audience in those days and still is, majority white. Whilst black people bought the album, they never really supported concerts apart from in a few areas. I would've loved to see more black people, as we were playing for black people. We had a mix but the majority was white."
Steel Pulse regrouped and spent the early part of the following year recording their second album, Tribute to the Martyrs, which was released in June 1979. "With Martyrs we'd improved, everybody was more relaxed, we were better friends, we were closer, it just escalated from there. Martyrs was strong and to the point. We were a black band, dealing with black subjects. I saw Steel Pulse's task as not so much educating the black people but educating everyone else about what black people were going through and what we felt was capable of happening in the future if certain things were not changed. We were talking for black people to everybody else - we were trying to show our history." Grizzly is particularly fond of the album. "Martyrs is one of my favourite Steel Pulse albums. I loved the whole execution of Martyrs. I liked everything about it. Yes it was self-indulgent as it was what we wanted to play. I played the drums on Martyrs how I felt it, how I imagined they should be played, the way I felt it should be played with whatever everyone else was playing. Everyone came out and said I love that album, the way the whole thing came together, the way Karl mixed the whole thing - I loved Martyrs." The band continued to expand their fanbase in Europe when they supported Peter Tosh on his European tour in Holland, Sweden, Denmark, Italy and Switzerland. "I still have the t-shirt that Peter Tosh gave me. I doesn't fit me now... Peter was on the same level as Bob Marley, Bunny Wailer, The Wailers. You can't separate them. Being in any of these guy's presence was a bonus for us, doing a show with them was an even greater bonus. A radical Peter Tosh was good, very good. We used it as a learning experience. It was a good time for us."
The following year, 1980, saw the band release a third album, Caught You (known as Reggae Fever in the US). Grizzly recalls the album, their first without the guiding hand of Karl Pitterson. "We wanted a different sound, somebody recommended Rockfield Studios in Wales. We lived on the premises. The original album names of Harassment and Nyabinghi Voyage were too harsh for Island. They felt that people walking into a record shop wanted a title that didn't put anyone off buying the record. Apart from naming the album, they gave us our head. It was a totally different sound. We'd become more and more popular and the sound was changing. To us going into a different studio, with a different producer gave us a different sound. It was still Steel Pulse but we were experimenting. I'd say we were happy with the result - Pulse were a band that if we weren't happy with the results, it was going nowhere." The next step for Steel Pulse was America. Their first visit took place over a three week period in October with dates in Chicago, Boston, New York and Detroit. "We were supposed to go the the States before that to do some shows with The Police. The week we were supposed to go it was cancelled. I think there was problems with visa's. We went to America off our own backs in the end. We'd never had an experience like that before. The reception we got was...wow. We had no idea how we'd be received. They were not used to our kind of sound. The average drum beat was the one-drop or a 2-4, but I didn't play those things, I was all over the place. We were different. The way Ronnie played his bass, the two of us meshed, the bass and the drums, in those days we were so different to anybody else. We weren't better but we played things differently, we accented it differently. We just got up and went to America in the end. The reception we got in places like New York and Detroit was not what we expected. We had a popularity there we didn't know we had - that really boosted us in America."
The year ended with Pulse severing their links with Island Records. Grizzly felt the split was amicable. "It was a bit of both really. We thought Island weren't doing enough for the band by way of promotion. As I said we went over to America off our own backs. It caused friction in the end. In our limited experience we believed more could be done over there." In Britain, roots reggae was rapidly losing ground to 2-Tone and popular bands like The Police and Madness, whilst album sales had also declined. An event in May 1981 was to have a further damaging impact on reggae music's international appeal to a mainstream audience when Bob Marley died of cancer, aged just thirty-six. The death of reggae's charismatic frontman had a profound effect on the members of Steel Pulse, who were on tour in Canada. "I woke up that morning knowing something was badly wrong. I'd had a sleepless night and a bad dream. Dennis [Thompson] found out first. It badly affected the whole band and the crew. No-one spoke in the car that day on the long drive from Toronto."
A second tour of the States was a success and was concluded in July when Pulse made a first appearance by a British band at Jamaica's Reggae Sunsplash in Montego Bay in front of 20,000 people. "We appeared on international night at Sunsplash. They looked after us really well. We loved it though I was very nervous before I went on. For the first couple of tracks the audience were non-plussed but at the end they were digging us big style." Pulse's performance was captured on a Grammy-nominated double live album and it gave the band a massive boost to be accepted in the spiritual home of reggae music. "We did a lot of Sunsplash's, the first time we said no was in '86 or '87 then had a break before returning to Sunsplash. We always enjoyed doing them because of the reception we got." Towards the end of 1981, Steel Pulse recorded the album True Democracy in Denmark, reunited with Karl Pitterson. "It was a new studio. The guys who built the studio had never recorded a reggae band. They liked Steel Pulse, made us the offer to record our next album in the studio, and we took up the offer, though we only had a short period of time." In the UK, they released the album under their own Wise Man Doctrine label. In the States they signed up with Elektra. "They were into what we were doing and we got on with them. That in itself was a plus. On top of that the people who worked with the company liked us and what we were about." Grizzly was pleased with the album but it signalled the end for one of the band's original members, when Basil Gabbidon departed. "I thought Basil wasn't happy. He wanted to take his whole thing somewhere else. There was no animosity. At that time, everyone was strong, we missed him as a player and as a brother, as part of the sound was gone and he was no longer there on the stage. At the same time we were strong enough to carry on. In a way it made us stronger internally. Basil's not here, so we gotta play that extra bit more to fill in for him."
Next stop was a first-ever visit to Africa in May 1982 with Victor Yesufu replacing Basil on lead guitar. "We got an offer to go to Nigeria when on tour in the States at the time. We wanted to go to Africa for the first time, so we accepted. We didn't do all the gigs we were supposed to do as the organisation wasn't up to scratch but apart from the ups and downs, we really enjoyed the Africa experience. We played a university, we played in Benin, played Lagos, I can't remember exactly how many gigs we played." But there was a downside to their first venture to their spiritual motherland. "Some of us got malaria. Me, Selwyn, Andy Bowen and Blue, our lighting engineer, who started feeling the effects of malaria in the last week of the tour. When we got home he was hospitalised. I came back for a couple of weeks and was okay to start with. Then for the rest of us, it came down heavy on our next US tour. It was the first time any of us had malaria and it nearly killed me, Selwyn and Andy. We had the worst type of malaria you could get. I got to the hospital in New York - the first time in a hospital in my life - and the doctor told me I was lucky I'd come in as I had approximately 3 or 4 days to live. It was that bad. Selwyn was admitted to hospital in Connecticut and Andy was upstate in New York. I was in for roughly two weeks and was less than half the size when I came out. I lost a helluva lot of weight. We'd had injections, the whole works, but somehow it still got us."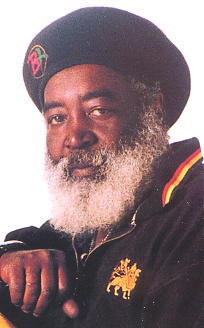 Touring took in the States, Canada, a second Sunsplash appearance in Jamaica and a string of European dates, where the band suffered an unexpected set-back. "We lost a lot of our stuff in Lyon in France. Thieves broke into our bus when we were on stage. They stole all the tapes, master tapes, all the lyrics, everything. We had to go back and re-write everything, a complete new set of songs and lyrics for the next album. They took literally eveything we didn't have on stage with us, clothes, guitars, we lost a lot of stuff." The following year, Steel Pulse undertook the first of many Caribbean tours, as Grizzly explains. "We've toured the Caribbean a few times. Jamaica, Barbados, Trinidad, St Thomas, St Croix, St Lucia, St Martin, Guadeloupe, French Caribbean - all over the islands. We couldn't do any wrong. Every island we went to loved us and were well and truly into us. We'd had number one hits there and didn't even know it. There's nowhere we didn't get a good reception. Our reggae influences came from Britain and America and the type of music we listened to and grew up with here. The Caribbean type reggae varied from island to island slightly, Jamaica was hardcore roots, but every island has their own flavour of calypso, merengue, soca, whatever and that flavour was in their reggae. In England we had a more pop type flavour to our music but with variations. In those days you could even tell if a band came from the Midlands or London. Our reggae was different because of the flavours we used." However, back in 1983 they found they weren't welcome on one island in particular. "One time in Dominica, it was like a police state. If you had dreads or were a rasta, everything and everybody was against you. The police were very heavy, I think they even had a shoot on sight policy as well. One of our guys had a roach and the police waited til just before we went on stage to create a fuss. They couldn't stop the concert for fear of a riot, so they let us play and then arrested one of our guys. They used it as an excuse to not let us back in later. The people themselves though were great. Since then I heard the chief of police who caused all the fuss, was convicted of drug running a few years back!"
The band found a less than appreciative audience when they appeared at the Reading Rock Festival in August 1983. "The Reading festival was obviously a rock gig. A lot of people hadn't heard of us but when they heard the words Steel Pulse they expected a rock band. When we walked out on stage and started playing reggae music they were not happy. All sorts of things started coming on stage, bottles and everything, so we said we couldn't continue and walked off the stage. The promoters apologised and tried to get us to carry on. We were singing and dodging bottles at the same time, it was very dangerous. Even I, sat at the back, had to dodge the bottles. The same month we played in Dublin, a good gig and massive crowd with some big names like U2 and Annie Lennox and got a much better reception!"
That same year, Steel Pulse lost another of their original line-up when bass player Ronnie McQueen quit. "It was kinda weird when Ronnie left. It was a blow to me to be honest, I just loved the way Ronnie played and we had this connection between us. Accent-wise and what he played and how he played was different to anybody else. There's nobody I've heard or played with that plays a bass like Ronnie - he's not the best bass player in the world, but his technique, I love it, its amazing. He just has a knack. When he went, it was a blow to me, I wasn't too happy about it. He had his own reasons I suppose, we've never really sat and talked about it as I respected his decision. I think he wanted to branch out and do other things in America, working in a studio and teaching I think." McQueen settled in California, to be replaced by Alvin Ewen, another recruit from the band's home city of Birmingham. "Alvin used to come and watch us rehearse. He played bass in the church and after Ronnie departed he came up and did his thing and we said yes. He's a brilliant bass player - you can put Alvin in any kind of music and he can play it." At the same time, Carlton Bryan took over lead guitar duties as the band continued touring and went into the studio to record their next album. "Carlton was born in Jamaica but lived in New York. He was introduced to us. We wanted someone who was different, someone who could play a bit and when their solo came, to make it their solo. He came to rehearsals at Rocket Studio and did his thing. He was with us for a few years. He stopped playing with us because of a terrible car accident one Christmas. He was in hospital in a coma for a very long time and when he got out he had to learn how to play again from scratch."
1984 began with the release of their fifth album, Earth Crisis, under the guiding hand of producer Jimmy 'Senyah' Haynes. "For Earth Crisis, it was recorded in Farnham and we lived on the studio premises for a few months. It was a good experience. There was no disturbance, we could get on with what we needed to do. Jimmy Haynes came in with a different flavour. Steel Pulse is a band that likes to experiment. Every time we get a different producer we're looking for a different sound and feel. Jimmy was someone we knew from way back and we knew he was a very good musician. We thought he could enhance what we were doing at the time, especially with certain guitar flavours, and his production skills were good. He also did a few live shows with us, a Caribbean and US tour I think." The band also visited Japan and the Far East for the first time. "Japan was amazing. The first time we did Japan you'd think the Beatles came to town. People on the streets. Very, very good reception. We didn't realise we were so popular. It wasn't just the music, it was also the culture and history it deals with and the lyrics. They take the music very seriously. They couldn't understand why reggae wasn't so popular in England."
The band have collaborated with artists from different musical genres throughout the years, including jazz legend Herbie Hancock. "Initially the tour with Herbie was a strange marriage. His fans were expecting jazz and we turned up on stage and it was a shock for them. After a while they were well into it. We brought the younger fans in and he brought the older jazz fans in. It was a good combination." In 1985 they welcomed Tyrone Downie on board for tours of the US and the Caribbean. Downie was Bob Marley's keyboards player in The Wailers. "Tyrone came in. We loved the way he played and we were big Wailers fans. We learnt a lot from his musical experience." They were also joined, for one night at the Hollywood Bowl, by Stevie Wonder. "That was something else. He was in the audience then the next thing we heard this harmonica wailing in the background. I nearly fell off the drums as he was led onto the stage. No-one knew he was coming on. It was a brilliant night."
By the mid-80's, David Hinds admitted, "our style of politically conscious, spiritually-aware reggae music was being phased out. We had to try to get ourselves strengthened within the American market to stay alive, and we thought it necessary to have a combination of politically-oriented songs and songs we called 'bait music,' songs that had a pop aspect to it so we could stay in the mainstream." Grizzly explains. "There was no conscious decision to go to the US. We just got more offers to play over there, or in Europe. Not much was happening in England, apart from the festivals, it just kinda petered out from the mid-80's. You'd had to go to America or Europe to see the top reggae bands. We went where the demand is. We had music in us, we had to play and if we'd stayed we would've died as a band. England helped us in a big way in the early days, but the press didn't help. They build you up to knock you down. Its a shame that the powers that be are only catering for one section of the public as well as catering for themselves."
Their next album, Babylon The Bandit, was released in 1986 and earned the band their first Grammy award. "Jimmy Haynes was in charge again. Every time we go into the studio we want a different flavour or an extension of the last flavour you'd heard and we worked well with Jimmy. Different producers give you different flavours, different moods, different minds. We experimented more with electronics, computers and things like that. For me, I prefer the feel of the earlier albums, that's where my head is. At the time our shows were geared towards the American market, so when we went into the studio we continued those live shows into the recording sessions. With the Grammy, it was nice to gain recognition for reggae music and reggae musicians. We were surpised and pleased." Joining the band for the album and on tour were Ronnie Butler, "a good guitarist from New York. he came over, only with us a short time, got married and settled down" and Errol Reid, "a Londoner, brilliant musician, producer, writer, lots of theme music is his. We used him with Jimmy, on and off, for quite a while."
A change of record label to MCA in 1987, their next album release was State of Emergency, regarded by many observers, fans and critics as the band's most commercial offering to-date, with long-time friend of the band, Godwin Logie, helping with the production. "It didn't seem commercial to us at the time. Two brothers, jazz musicians from Brixton, Tim and Carl Atkins helped out in the studio. Some of the drums are programed, though we overdubbed it live. In those days you couldn't get me to like drum machines. I didn't like the sound, or the feel, but we're an experimental band and we're willing to try anything. The good thing about Tim is that we were both drummers, which meant we didn't overplay or play very stiff as non-drummers tend to do. It was a learning point for us. I'd never sat round anything like that before and then to see Tim work it, I said wow! After that I went out and bought a machine. In this business you have to keep up with it or you'll get left behind if you don't learn quick enough." Reaching Out, a song penned by Phonso Martin, was the first single from the album and the accompanying video was directed by Spike Lee, who included their track, Can't Stand It, in his film Do The Right Thing. "Spike Lee movies and Steel Pulse stood for the same thing. He requested one of our tracks for his movie and we said yes. It was a good marriage as far as I'm concerned. He liked us so when we asked him to do our video, he said no problem. Phonso, I don't think ever really wanted to be out front, he was content in the background. Phonso had an amazing voice, a wicked voice. To get him out front, you had a job. He and Selwyn had to do vocals when David wasn't allowed into the States. We were on tour with INXS and it was brilliant. It helped popularise us with the rock crowd. I think it did a lot for us." Also on that tour, for the first time, was adopted New Yorker Sidney Mills on keyboards. "Sidney lived in Brooklyn, our paths had crossed, he came in and has been there since. If he's not on tour with us, he'll be producing somebody, working with somebody, managing someone, running his studio or label, he's non-stop."
More collaborations followed, including support for Bob Dylan. "Touring with Bob Dylan was a load of fun. We hardly saw him unless he was on stage though we had a good time with his backing band." Soon after they joined up with Carlos Santana on the road and then Robert Palmer. "That was hectic. he was after a world record of non-stop shows. He did it but almost killed everybody in trying. All over the States, lots of shows back to back." Returning to their home city, the band recorded and released Victims in June 1991. "I recall a lot of re-writing and re-arrangements for Victims. David has very good ears. They're spot on. If he says something's wrong, he's right. It maybe the timing, the groove, the feeling or the tuning is not right. He's a perfectionist, he hears things you don't and when he points it out to you, he's always right. You can't argue with him. We spent long hours in the studio, but its ours so we could come and go when we liked, sometimes 10am til 6am the next morning. Co-producer Paul Horton from Birmingham, had been a good friend of the band for a long-time. A musician who plays guitar, we knew he had studio skills and had his own studio no less." The most notable release from the album was the single, Taxi Driver, which spawned a $1 million lawsuit by the band against the New York Taxi & Limousine Commission and a popular video. "David tried to get a cab one day, something happened and he said I'll sue you guys. We did the whole Taxi thing and it took off. Everybody got involved, Al Sharpton, Jay Leno, everyone. No one had gone that far with the Taxi Commission in New York. It happens all the time, so we'd decided to do something about it. It was in the papers and on the tv, everything."
One casualty at the time was vocalist and percussionist Phonso Martin, who left after fourteen years with the group. "He became business-headed. He'd always liked dabbling on the business-side of things, he went into a managment company and wanted to concentrate on that. I think he had a record label, a management company as well a boutique in London. Once he left the band he spent most of his time in the States but came to see us at a few shows." Extensive touring continued unabated, across America, the Caribbean, a second visit to Japan, Europe and Australia for the first time. Grizzly recalls, "three weeks in Australia, then onto New Caledonia then Guam. Very good reception from the Aborigines and wherever we played. Then we've had stuff that's been seized by the authorities in New Caledonia. We freighted a lot of our equipment over there as they didn't have any - pa, backline, drums, guitars, amps, speakers, the works, and we came back alone! It was impounded and auctioned off, we didn't get anything."
Recorded over three nights in Paris in January 1992, Steel Pulse released their first live album, Rastafari Centennial, later that year. "A lot of fans asked us to do a live album. We'd never done one before, but were always getting asked to do one. Some fans had cassettes of live shows but they wanted a live album." Making their first appearances were lead guitarist Cliff 'Moonie' Pusey and the horn section of Kevin Batchelor and Jerry Johnson. "Loony Moonie - we needed a guitarist. We'd seen a video of him play and we wanted a guitarist who was different. Sidney introduced him, he came along, showed us what he could do and we said yes. But we found out what he could really do when he got on stage. That's when Moonie really comes into his own. Kevin and Jerry are a good horn section. They'd been together for a long while. We used horns in the studio but not live. It made it more dynamic, a whole new range to the show, a new melody, new rhythm section and was an added attraction on stage. It took the show to a new level. Musically, it added so much to us, they were performing, playing, they were singing. Kevin sings, raps, dances, he does everything." The band also received a seal of approval from the highest office in America, when they were invited to take part in the Presidential inauguration festivities in January 1993. "Steel Pulse and Salt 'n' Pepa were in Washington next door to the White House. [Bill] Clinton was trying to get back for our show but was held up. We played for him on the way to and from the inauguration. Al Gore was there though."
Steel Pulse released their tenth album, Vex, in late 1994, for which Grizzly recalls, "we wanted a different flavour, different producer (Stephen Stewart), different setting, different everything and where else to go to record reggae but Jamaica. Some others helped out like Jukie Ranks and Macka B from Birmingham, who did their vocals over here." He points out, "if a track was not used on one album, it might be used further down the line. There's a cupboard full of unused songs written by David and Selwyn. Putting an album together was like putting a story together or like painting a picture. If some songs didn't fit, they wouldn't be used. In the early days, we'd do a show based on the album and would put in a couple of extra tracks that the audience hadn't heard before. Steel Pulse was and always will be an album band." Meanwhile, they continued to take their music to their fans, both across Europe, the Far East and for the first-time, countries like Brazil and Argentina. On their travels they encountered a certain Ronnie Biggs, "he wanted to meet us, he was eating right outside our hotel and his son loved the band." The band also took control of their own destiny, parting company with long-time manager Andy Bowen. "He started out as our driver, then tour manager then manager. Barbados-born, he lives in Handsworth. It was an amicable parting. We decided to handle our own business and wanted to go somewhere else." In 1996 they released the Rastanthology compilation album on their own Wise Man Doctrine label. "Rastanthology was tracks that everyone liked. We put out a few feelers about what people would like to hear and that was the result." One commitment they didn't make, because David Hinds had a shoulder injury, was the Atlanta Olympic celebrations, which were rocked by the deadly bomb blast that took place. "We would've been on stage when that thing went off according to the schedule," recalls Grizzly.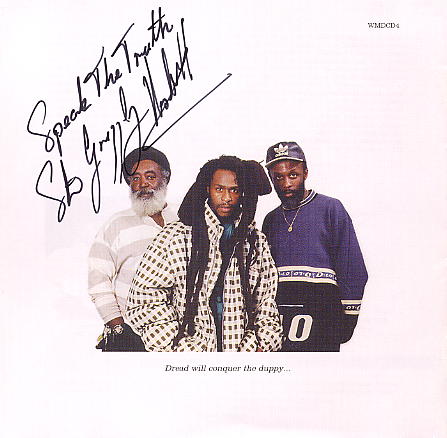 Rage & Fury, another Grammy nominated album, was released in August 1997. "I remember long sessions, lots of changes. We were pleased with the outcome but never really satisfied. After its mixed and finished there's always something that you could've done different, better. Graham Dickson was the producer, he has an ear for any type of music. We wanted a different flavour, that's why he came in. He became a friend of the band. As far as computers, a lot of what I know now as far as sampling, is from him. If someone said, who would you use to do a drum program pattern , I'd say Graham." Conrad Kelly, another Handsworth recruit, had joined the band by this time. "He was in a band called Cornerstone, who used to rehearse across the road from us. He used to come over to see us. We're two drummers, I'm older than him but we've learnt from each other. His style is very similar to mine. We've known each other for years, he grew up with Steel Pulse, almost a member of the band long before he joined us. Came in on percussion to begin with and then we did the two drummer thing, half and half, I'd do one set and then swap over." It's a partnership and friendship that has remained strong since the two first met in the rehearsal basement at Linwood Road.
With the horn section unable to tour, Steel Pulse turned to two female backing vocalists, Sylvia Tella and Donna Sterling, for their Spirit of Unity tour of America in 1998. "Everyone always said why not try female vocals, so we said okay. Sylvia is an artist in her own right. The horns weren't there so the girls gave us a different flavour. It worked well, both are excellent singers, they added another dimension." They also accompanied the band on their long-overdue return to Africa at the end of 1998. "We went to Ivory Coast, Ghana and Senegal, it was excellent. I loved that, had a very good time on tour, well I did anyway. We visited the slave pens and such, Goree Island and that really touches you." A worldwide Spirit of Unity tour followed, as did a second live album, Living Legacy, which received their seventh Grammy nomination.
2000 saw the band undertake yet another gruelling tour of the States, Jamaica and Europe and that carried over into the following year with more dates in Europe and America. Grizzly picks up the story, "towards the end of that year I started feeling chest pains on tour, but didn't feel them at home. I went to see a Doctor as they were bothering me. I had tests and he said it was Angina, too much pressure causing the heart to swell and I was told not to tour. I wasn't allowed to tour until they found out exactly what it was, and its been like that since. I was expecting him just to say have a rest, I didn't expect him to say stop touring full stop. The way we tour was too dangerous, rest periods were nil so he wouldn't allow me to tour. That was it. When I got home I cried. I enjoy being on the road, its a hell of a shock not touring. Even now I'm still eager to go back out there, but I'm more chilled now and involved in this whole record business and production and I find I'm enjoying that just as much. The only thing I'm really missing are the friends and contacts I've made out there. I don't miss all the crap that goes with touring, believe me I don't miss that. Stuck in an airport for a couple of days, sweating my balls off, I don't miss that. Its all part of the adventure and the fun. I'm still getting pains if I exert myself and I've got a test coming up soon, then I'll know if I'll need surgery or not."
Grizzly's final concert with Steel Pulse took place in San Diego in August 2001, just a month before the sad events of September 11th. He's been on the road, with Steel Pulse and other bands, for thirty-five years and its a career that he's very proud of. "Steel Pulse are very popular around the world. What the band is about, people don't see us as a band in it for the glory, we're a band that believes in what we're doing, believes in what we're saying and the fan knows it, feels it and believes it too. Whether in Paris or New York and points in between, everyone knows and loves Steel Pulse. Its a fact." He pays tribute to the fans of Steel Pulse. "Our fans throughout the world are great. Everybody we've met is like that. Nice people, who want us back and we want to go back. Lots of good, genuine friends, I've met lots of people, Kings and Presidents you never thought you'd meet. From the richest to the poorest and everybody in between. You learn about life. I would advise anybody to travel, you learn a lot more by travelling, about who you are and what's out there."
I asked Grizzly about the people who've influenced his career. "Reggae-wise it was Bob Marley. Before that, people like James Brown, Mays, soul and funk, everybody really. The way I learnt to play was by listening, so everybody I listened to I tried to learn something from. I was into Billy Cobham because he was a drummer but I just picked bits and pieces and created my own style and way of playing. When it came to reggae, the person I loved to hear play was Carlton Barrett, he had a knack of playing and with his brother, well, nobody plays like him, nobody sounds like him, they made Bob Marley's songs sound like they do. Today, I like the way Conrad plays, I'm still a big Carlton Barrett fan, Sly, Carl who played with Maxi Priest and people who play like me, simple, the more simple the better. As for bands, I like everybody. They all have a different sound and individual style. Give everyone the same song, Steel Pulse, Third World, Aswad and they'd all do it different." Did he have favourite Steel Pulse tracks? "Yes, Soldiers, Martyrs, Heart of Stone, Handsworth Revolution, Ku Klux Klan, Taxi, Bandit, all of them. I could go on and on. I would play Martyrs more than anything else. I love that record."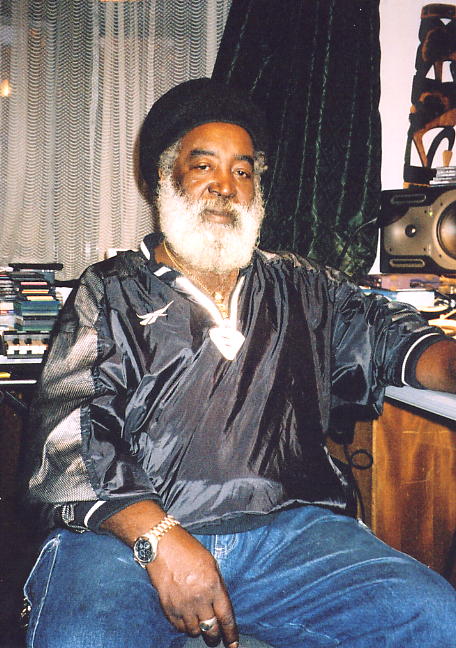 What part has Rastafari played in shaping the band? "We are what we are and we became stronger through it and because of it. It made our music a lot stronger because of our belief. Me personally, I can't speak for the others, but for me I don't look on it as a religion. Because of the way people view religion throughout the world and because of what people do in the name of religion, I do not look on Rastafari as a religion. I prefer to call it a way of life. Something you do every day not just once every so often. It's helped us a lot, our inner strength, it's kept the band together, and strong. First and foremost, Steel Pulse is a band, we're musicians, that is our career, that's our job. Anybody is welcome, religion and colour is not a blockage. Our views, our strength, our inner feelings come out in the music. Personally, I stopped eating meat even before I joined Steel Pulse. Some of the guys don't eat pork or chicken, though I eat cheese and milk products. It's a way of life." How does he view the band's lack of popularity in their home country, England? "It's a shame. The main reason is that the powers that be don't know anything about reggae, they don't understand reggae music, what its about and what reggae musicians are about. And with reggae music they don't make enough money as they do with other music. The music industry is all about making money. A fault in England is that they jump on and off a bandwagon too quick and too easy. They build you up and then the next fad comes along, you're left hanging and they forget about you. Whereas in other countries around the world, they don't do that - they don't drop you, they don't let you go. England is so far behind the rest of the world, they think they're up with it but they're not."
Today, Grizzly lives in Perry Bar, Birmingham and has recently formed Grizzly Records. "I'm getting on with my life, I'm involved with music, I'm still doing the long hours, most of it here in my house or with Grizzly Records between here and Leamington, London, Manchester and Bristol. I'm still very busy, I'm just not physically sat behind a set of drums. I'm still in production, mentoring, the record label and stuff. Its really an extension from my mentoring of the New October Poets and putting their poetry to music. That's how Grizzly Records came about. We're getting a lot of interest from America, Europe and Jamaica though it really started as a home for unsigned artists in the West Midlands. There's so much talent here. We're waiting to get the go ahead, setting up a website and maybe even a radio station." Sat at his drum machine whilst we spoke, he recalled the tools of his trade. "I used the same drum set up for studio and live work. 20" bass drum, 14" snare, 8, 10, 12 and 16" floor toms, timbali (a converted snare drum), Zildjian cymbals. Pearl and Afro-American made me custom-built kits, always a 20" bass drum with 9 ply thickness. My Pearl kit was hand-made, the bass drum took a year to shape and was 9 ply when most drums were 5 or 7 ply. That kit was part of the equipment we lost and never got back in New Caledonia!"
The Nisbett family includes Steve junior, part of the Steel Pulse road crew for a while, "Steve was our drum tech for about five or six years. He's messed with drums, bass, trombone, saxaphone, keyboards, but he enjoys the whole music thing. He's also crewed for people like Sunsplash and other bands. Myself, I've been married twice and have five kids of my own, and two more adopted daughters in Hawaii and the States. My five kids are Steve (33), Claire (32), Andrew (16), Lucas (7) and Jahmilla who's two." Whilst his family keeps him on his toes, and his recent involvement in music production is opening up new avenues, he remains close to the core of Steel Pulse, David, Selwyn and the rest of the band and the man known for his gentleness and humble approach to life notwithstanding his bear-like, husky appearance, will always retain a place in the heart of Steel Pulse followers throughout the world.
Read about Grizzly Records here.
---
Home :: Steel Pulse :: E-mail
The contents of this website cannot be reproduced or copied without permission of the site author. (c) Andy Brouwer 2006
Interviews conducted with Steve Nisbett in October 2003 & March 2004