ANDYBROUWER.CO.UK
---
PETE KING
STEEL PULSE'S FORMER MANAGER - IN HIS OWN WORDS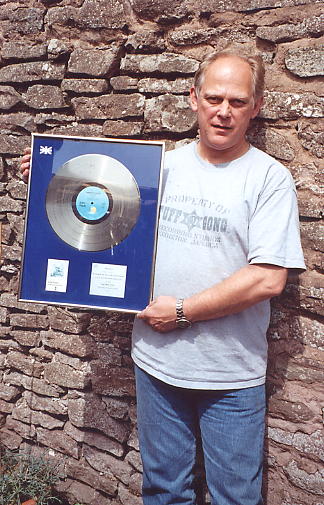 I was born in Birmingham in 1954 and grew up in Moseley with lots of cultural influences, black and white friends and attended two Church youth clubs in Sparkhill because they ran a disco. At 13 years old I was a deejay at the youth club initially playing a mixture of ska and bluebeat records then rocksteady, which is still one of my favourite rhythms and then a lot of dub. I used to scrape all my pennies together and buy records from Don Christie's Jamaican record shop in Balsall Heath. I'd been introduced to reggae when someone gave me a copy of Dandy Livingstone's 'Reggae In Your Jeggae,' it was the first tune I'd ever heard by that name. I also listened to the Rolling Stones and other rocky stuff but one album in particular, called Bluebeat Special on the Coxsone label was my favourite, and I still play it. I'd also played in some amateurish bands myself but nothing special. I then signed up at the Midlands Arts Centre at Canon Park near Balsall Heath and continued my deejaying there. However that audience wanted to hear different tunes, they were actually anti-reggae, so I played Iron Butterfly, Led Zeppelin, etc but carried on my own keen interest in Jamaican music. I used to be able to get away with Al Capone by Prince Buster, but the would-be hippies could not relate to Jamaican music at that stage, yet they could dance non-stop to a twenty minute progressive rock drum solo! Within two weeks of joining the Arts Centre I'd had my first spliff. One day someone played me Bob Marley's Catch A Fire and I wasn't impressed. It seemed so lightweight compared to the Jamaican music I was into. There was no dub, no echo, no heavy bass (as Chris Blackwell had cleverly turned it down to aid its commercial potential). I thought it was white boy's reggae, it was too soft. I was into hardcore and usually preferred the version (dub) side of singles rather than the A-sides.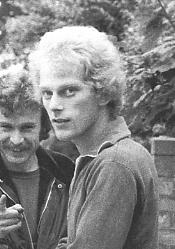 Around that time I'd met Mike Horseman, who ran a student disco called The Shoop Shoop in a city centre pub called the Golden Eagle in Hill Street. We got together and the most unique thing was the mix of music we played, literally everything, rock, reggae, soul, R&B. We had big plans and went into debt to get hold of the gear - a state of the art sound system, two sets of deck, the lot, it was really top quality stereo sound system. We didn't take the same approach of the Jamaican systems, we went high-tech. We branched out, we did gigs in London and we lived together in a big house, the batchelor life-style, a really great time. It was then, towards the back end of 1976, that I first met Steel Pulse. They invited me to see them at rehearsals at Linwood Road. It was a damp, airless cellar in the bottom of a typical terraced house belonging to the Hinds' family, though they'd sound-proofed it pretty well. They were with TJM, Dennis Bovell's management company at the time. I had various links with the music business and I felt this band deserved much wider exposure. Because of my contacts, I felt I could try and get them a deal with Island Records, which was the best place for them to go at the time. They'd tried at least three times before to get into Island but hadn't got past the reception desk. However, I could go straight to Chris Blackwell's assistant Denise Mills, one of the loveliest people I've ever met in the music business, who's now sadly no longer with us. And that's what happened, but it was hard work.
I was accepted pretty quickly by the band after meeting them. They respected my opinion on music and another thing that surprised them was that I understood patois, as I'd grown up with it. One of the nicest things ever said to me was by the band, 'you're the only white guy we know that can play a chop on a guitar like a black guy.' That was part of the acceptance. I had a voice in the band and I had musical input. I didn't write the songs of course but they knew I knew the music. I'd got a sense of rhythm which they didn't normally associate with a white guy. I'm deeply into the music and a frustrated musician. I'd made a conscious decision to not be a musician but to be a producer because I thought that the role in the business had longevity and a better way of life. I didn't fancy the transit lifestyle on the road. Of the group, I vibed best with Ronnie, Basil, Phonso, Selwyn and Michael. We had some great fun, and most of us smoked a lot and played three-card brag. They respected that I was more worldly-wise. I found David the hardest work though I got on really well with his dad Charlie who was an amazing guy, we had a lot of mutual respect for each other.
Island had to get TJM released from their contract with the band. In the end it went to the High Court. Prior to that TJM had wanted me to be the band's road manager. At the same time I was working on the deal with Island. TJM organised a one-off deal with Anchor Records to release Nyah Luv as a single. I thought it was a stunning track. It should've charted but it was also clear that Steel Pulse warranted greater exposure than TJM could offer them. We were doing lots of gigs in London, at the Vortex, the 100 Club with queues around the block, the Nashville Rooms and so on. It was phenomenal. I got them a white transit van to travel in, it was roughing it, sitting on the gear on the way to gigs, that sorta thing. Manchester was popular, we went all over the place, especially colleges and universities. I was at each and every one of the band's gigs and I helped Horace [Ward] with the live mixing which was the best part of it. I used to do some of the dubbing on the live mixes.

When in London we used to crash out on the floor of Dave Derby's flat near the Nashville Rooms or Peter and Linda's place in Primrose Hill. Our unofficial photographer and a girlfriend was an art student called Molly Dineen (right), who later became one of Britain's most celebrated documentary film-makers. I used to rope in as many people as I knew to help out, like my sister as secretary. They also included Martin Fuller, a graphic designer friend of mine who designed the logo that we used on the merchandise, and which they still use today. We printed loads of t-shirts and very distinctive metal badges, hundreds of them. The band's road crew included Horace as the live sound engineer, Max Prozelski, I think that was his surname, was the lighting guy, alongwith Steve Smith, Billy Whizz we called him, Steve Keyes on PA, Nick Edmunds and the driver Andy Bowen. Radio One DJ John Peel was very passionate about the band. A friend of mine, Fanny Feeney worked at Virgin Records in Marble Arch and gave Peel a tape of the band I'd given her (she later went onto start Blue Moon Records in Paris). Out of that we got a live session, recorded at Maida Vale and as a result a lot of street cred. A lot of black people were sceptical, the purists resented the band early on. It took the band by surprise really as they thought they were championing the cause, they deserved a huge amount of credit for breaking through. So they were playing to large white audiences, especially at the colleges. For the white audience it was reggae with rock, a real melodic depth to it, very accessible, very dynamic, very theatrical and you could dance to it. It was rockier than your typical cliched reggae.
We were a great team. We enjoyed lots of good comraderie. I felt I'd delivered the goods with the Island deal. We had great support in the form of our agents, initially Dave Woods and then Alec Leslie and Dave Cater who got the gigs, whilst to their credit TJM had introduced them to a great PR company with Keith Altham in charge and a French woman called Claudine Martinet, who looked after the band. Altham had worked for the NME and did PR for the Rolling Stones amongst others. I managed to persuade Island to pay for the outside PR agency, something which rankled with Island's press department and was unheard of at the time. It was very successful as we were always in the newspapers. We milked it for all it was worth, the whole Rock Against Racism thing, the link with punk, the Clash and the Sex Pistols came to our gigs, but there was a downside. In a sense we overdid it as there was an expectation and I felt the band took too long to do the album, and Island took too long to physically release it - we could've had a number one album, without a doubt, if everything had gone right.
The Burning Spear link-up (October 1977) was arranged through Island. I had a great relationship with the record company. But to get them to agree to the deal was very difficult. As far as I know Chris Blackwell didn't want to sign the band, he couldn't see it, but because Denise Mills believed in them, it happened, as Chris had enormous faith in her. The Burning Spear gig was the clincher. It was like showcasing the band. As for Burning Spear, the band were completely in awe of him, they had to keep pinching themselves. It was a very important development in them getting the record deal. There was one provisio with the deal. My real interest was in producing the band. All I wanted to do was produce and make records. I thought I could make it happen and bring the best out of them. I had strong opinions on the music. Island said the deal would only happen if I managed them. The only way for it to work was for me to manage and co-ordinate them. They wouldn't let me produce, 'we've got to have a name producer, it's a purely commercial consideration', they said, so I was made executive producer with input as part of the deal.
The deal itself was a five album deal worth around £250,000 (although Island would only exercise three options) and it was written in that I'd be the executive producer. The publishing rights went to Blue Mountain Music which was great as that was a very special part of the Island organisation, usually reserved for Blackwell's favourites. The deal meant that Island would provide the wherewithal for the album and would promote, publicise and manufacture the album. The band then had to repay the direct costs of the album's production. However, I missed out on the division of the publishing rights and it took nearly a year until I had my own contract as well. I was very disappointed by that as I'd worked very hard to get them a deal, I'd managed to sell a British reggae band to Island Records afterall, a hell of an achievement I thought. Around this time, I found the band new rehearsal premises at Upper Dean Street. We rented it for £6 a week, the top three floors of an old Victorian tenement building, very run down. Downstairs was a foam rubber company, upstairs was the rehearsal room and an office.
I was really proud of the sound system we used for gigs. We'd discovered Cerwin-Vega, an American company who'd made a sound system to accompany the 1974 film, Earthquake. The film was made in 'Sensurround' and at key theatres in the States the film was accompanied by this huge sound system which had these things called elephant bass bins with foldout flaps on the front. The quality and depth of the bass meant that it was the most formidable sound system you could use for playing reggae. It was and still is unequalled. We persuaded Island to advance us enough money to buy our own Cerwin-Vega sound system. It wasn't without difficulties though. Part of the deal was to hire it out to make it cost effective. We hired it to The Jam, The Dickies, The Stranglers and so on, but it caused a few problems with the band who wanted to use it when it was out for hire. Financially, it was a big commitment. It put pressure on us as it increased our payroll, we had to find thirteen wages each week. But it was an amazing sound. We also had this thing called a bass excavator which gave you an extra minus 10db of bass, absolutely formidable.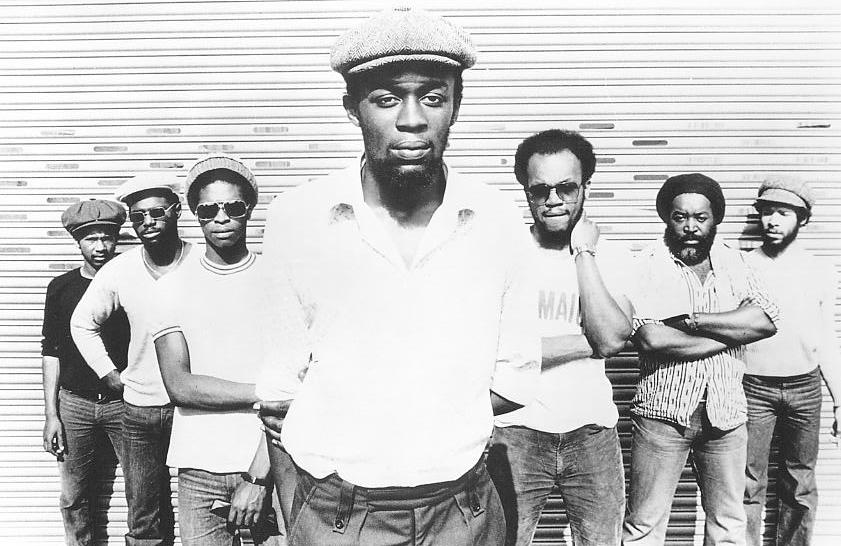 For the first single, Ku Klux Klan was their most outstanding track and therefore the obvious choice. Steve Lillywhite was the flavour of the moment and was the 'name' Island wanted to produce the single. For the album, Karl Pitterson was who we wanted. The main reason was that the band and I had heard the version (dub) side of a track he produced for Ras Ibuna called Diverse Doctrine. The atmosphere, the echo, blew everyone away. Karl was already linked to Island and had worked with Bob Marley on Exodus. So everyone was happy with the choice. There was not a great deal of preparation before recording began, as we were on the road all the time. We more or less put the live set on the album. The band would spend ages laying down the tracks, then go back to the hotel to rest. I would then spend hours with Karl mixing the tracks, with Godwin Logie also involved. I had an input though it would be hard to measure. I had a brilliant relationship with Karl, who brought with him a great vibe, great techniques and was one of the guys. Godwin was the tape op, but that title understates his involvement, a lovely guy, an extra ingredient.
Handsworth Revolution cost around £40,000 to produce, whilst Tribute cost a little less at £35,000. Studio time was just so expensive and the band took too long to do the album. The album came out (July 1978) when everyone was on holiday. It was a shit time to release it. The press had been building up and building up for a while, but that was our first real taste of how to become a victim of a record company's machinations. You shake hands with the devil as it were and hope for the best, whilst trying to exert as much pressure and influence as you can muster. In that respect Island were far more sensitive than the larger companies would've been, but they were still operating a huge outfit on necessary commercial terms. We sold £150,000 worth of copies to get a silver disc from the BPI (British Phonographic Industry). I later lost it to the bailiffs when my studio went through a bad patch but I bought it back at auction for £25. It's the only significant item I have from that time, apart from the music.
The band would rehearse and I felt that they wrote the material together. I felt it should be equal shares for the most part as far as publishing rights were concerned, particularly to ensure long-term happiness within the band. Ronnie would write a bass line, David would write the lyrics, Phonso helped with the chorus, Basil wrote his lead guitar parts and so on. But it didn't turn out that way. They were always going to be an album band on Island Records. The singles they released didn't work. It was all geared around album sales. The big issue for me was that Island wouldn't do anything in America, nor let me do anything either. It was very short-sighted and intransigent of them I thought. They only concentrated on England and Europe, because as we acknowledged, America was a huge challenge.
A sum of £5,000 to Don Taylor, Marley's Manager, clinched the tour with Bob Marley in June of '78. I met Marley for the first time, I was introduced to him and he kept repeating, 'Steel Pulse, Steel Pulse, Steel Pulse, Steel Pulse,' as he shook my hand. It came back to me that he was pissed off that Steel Pulse were supporting him, I think he would've preferred someone a little meeker and milder as support. As it was, it turned out really well. Those shows are the most singlularly memorable time of my involvement in music. I will always hang onto those memories. Of the Marley gigs, Stafford was a horrible place, dreadful, a large cattle hall and not a great gig to start with. It was also where two rastafarian tennis players sponsored by Island were busted for drugs. I recall Paris and Holland and the others, but I'm sure we also did a gig at Hammersmith Odeon as well. We'd already been to Europe in our own right, it was a fertile territory for us. I remember one place, Le Palace in Paris, an incredible disco in an old theatre, with scenery changes, waiters dressed as space cadets and only champagne on the menu. We arrived and the first thing the band saw was a black guy kissing a white guy, then two gorgeous girls wearing practically nothing began kissing each other - they thought they'd arrived in Babylon and refused to play the gig. Horace and I took them outside onto the coach and had to threaten to cancel the whole tour to get them to play. We were getting £2,000 a night and our hotel bills paid for afterall. The band didn't do ham, pork or cocaine. The management of the gigs around Europe, especially France and Germany, would provide 'refreshment' other than weed at the venues but as the band didn't do it, the crew and other personnel took up this generosity with gusto, and were usually very highly charged and never short of energy!
The band had a change in personnel at the very end of 1978 when Michael Riley left. What I liked about Riley was that he was really switched on as far as being commercially astute, I had more in common with him than the rest of the band in many respects. He got together with Claudine Martinet, as an item, and that seemed to have the effect that Riley was turning up late to gigs and rehearsals, or not turning up to rehearsals at all, so discipline broke down. That was the truthful reason why the band effectively sacked him. It wasn't as it appeared in the national newspapers, which said he was sacked because of his white wife, which was absolute bullshit. It was all down to reliability. Simple as that, cut and dried, no more to it. Discipline was a very strong part of the way things worked, I went along with that, we had to be professional, that was our byword. It was sad as I enjoyed Riley's influence and could relate to his sense of commercial reality.
Tribute To The Martyrs was a turning point for me. In my position I wasn't going to be too influenced by Rastafarianism, but the band became more and more so and I didn't feel it would help us sell records, which was my job, so it became too indulgent in that respect I felt. We could've still pushed the Rasta thing and sold more records but the balance was not right and that's borne out by the record sales. Though the music on Martyrs is absolutely brilliant - Babylon Makes The Rules is just an incredible tune - no way it was going to be on Radio 1 in those days and I thought it was a shame. We sold half of the records we did for Handsworth Revolution. It became too introspective from a cultural point of view, so while the tunes and the band's live persona still reached everyone who saw them, the lyrics were meaningless to a lot of people and it made the records completely beyond normal radio airplay. It was also a really expensive album to make, it probably came to around £35,000, which in 1979 was an absolute mint - to recoup that amount takes a lot of sales, so in that respect I felt they shot themselves in the foot with Martyrs, as it lacked commercial potential.
Martyrs was very well produced, the same team, I enjoyed doing the album and working closely with Karl Pitterson again. The weakness was it went too far from a professionalism point of view. A lot of the vibe was lost because of the number of takes for every overdub, etc - it became utterly incredible, the sheer amount of time spent producing the record. David's perfectionism certainly came to the fore on this album. Easy to say with hindsight, but difficult to control at the time. I respect them for wanting to get it right but in reality they spent too much time on it. Sound System was released as the single as it was the nearest thing to a commercial track. We employed the 'Hammersmith Horns' as they were known (Rico Rodriguez on trombone, Dick Cuthell on trumpet and Godfrey Maduro on sax) and who were a fantastic unit. We were influenced by some work we did with Burning Spear and the horn section added a phenomenal dimension to it all, so we wanted some of that sound. For Martyrs, I spent a week at Chris Blackwell's Compass Point studios in Nassau in the Bahamas to do the final mixing with Karl Pitterson and what a week that was. Tribute To The Martyrs was the transition period. I continued to strongly advise the band to direct their music to the huge market out there and Island weren't happy with the direction either. Tribute bombed compared to Handsworth Revolution.
Originally, they were a nice bunch of second generation Jamaican guys from Handsworth, who happened to be black and who wanted to make great music. The sort of kids I grew up with, there was no edge, no difference, no bullshit, humility and the music was the common link. After Handsworth Revolution, the Rasta thing started to take a real grip and it became a chore for me when it became a religious crusade. David and Ronnie were the original Rastas in the band. They then had another guy come in as a spiritual adviser, he was called Archie Bull - a Handsworth guy with a lot to say - which as a Manager I thought this was going too far. If you can imagine trying to keep a group working closely with a common goal and another influence comes in from the side with reasoning and Rasta politics, etc, that was a very unsettling and negative influence from my point of view. And it got to the point where before a gig, me and the road crew were asked to leave the dressing-room so they could have psalms before going on stage. In the end I felt I was trying to tour with the church. I think it went too far. I was there to make them commercially successful and to produce music, trying to keep the whole thing on an even keel became more difficult with situations like that.
The band were touring almost constantly. The only regular income we had was from touring. Record sales didn't generate income. We'd get a grand or so for a British gig, more in Europe. I knew I had to get them to America, so I was absolutely gutted when a US tour with The Police fell through. Then I heard Stewart Copeland on Radio 1 say that they wanted Steel Pulse to tour with them but the band's management messed it up. The truth is we were given the offer to tour with the Police in America in early '79, manna from heaven for me as we needed bigger markets. They wanted £5,000 to buy onto the tour so I went to Island who agreed to pay the money, but they insisted we use their immigration lawyers to save a few quid. In the end the Island lawyers messed it up. We didn't get the visas due to a national holiday in America and the tour was off. The Police went without us and the rest is history. A huge opportunity missed.
I actually couldn't see a very clear path for me over the long term and also my creativity was being stifled as I was spending all my time being a manager instead of a producer. If I'd had my own way as the producer, they would've been more commercially successful. I knew exactly what I wanted to do with the band and what I thought they needed to do to be financially successful. I had to look at other opportunities, so around this time I started building my own studio at my house in Church Road, Moseley. It was a bit of independence for me and a chance to stretch my creative wings. That led me to work with people like Stephen Tintin Duffy, lots of advice to Duran Duran's management, the Subterranean Hawks, Dave Kusworth, a whole heap of bands locally, Birmingham was like a huge creative melting-pot of talent. I was the first person to record UB40, a live session at Upper Dean Street, they went away and were developed elsewhere and to their credit, they came in on the wave created by Steel Pulse. UB40 capitalised on the interest in reggae of the white audience, and they did a fantastic job of it, conscious lyrics but tunes that sold by the shedload. Pulse resented me having a studio as they expected me to be there for them, and for them alone. I was spending less time on the road at that time.
When it came to Steel Pulse's third album, Island Records had control over the option and I needed to know whether they were going to give us the time and money to do the album or not. Island wouldn't say yes or no. So we were at an impasse. I couldn't get any sense out of them so I flew to New York to see Chris Blackwell. He kept me waiting for three days before I could see him but without any conclusive result. I also tried in vain to get him to relinquish Steel Pulse's rights in America so I could utilise them. In the end I decided to send a massive telex, no faxes in those days, to Island listing all our grievances and demanding a yes or no. A big risk but it worked, they took up the option, even though our desperate tactics were held against us for a long time and things were never the same again. We got the third album but on certain conditions, one of them being we couldn't use Karl Pitterson, because he wasn't commercial enough which wasn't fair really, instead we had the late Geoffrey Chung thrust upon us and we were also put together with Del Newman, an old friend of Island Records, a very successful songwriter, producer and arranger who knew how to structure songs properly. I remember going down to Duntisbourne Leer in the Cotswolds, a most unlikely location, with key members of the band to give birth to the song Don't Give In. It was a desperate attempt to get a hit record, a nice tune but not quite the right calibre. But David Hinds has always credited Del Newman with teaching him how to write a song properly. Caught You was recorded at Rockfield Studios in Monmouth, six miles from where I live today. I had less to do with that album than the first two. There were some great tracks on the album (released in May 1980) but it never took off.
The band were still using their visuals on stage. The full Klan regalia had disappeared but the hoods were still in use. We also had professional backdrops made, a fairly new thing at that time. There was a huge one with the Steel Pulse logo and at one point we did have the best part of the Martyrs album cover as well. And although it was expensive, we took our own lights with us. We had our own lighting guy, Max, and on one occasion in Berlin all the lights came on and burst into flames during a performance, when Max collapsed onto the mixing desk and pushed all the faders to maximum, after overdosing on magic mushrooms. At the same gig, they'd left a toy gun on the dashboard of the tour van and the police frog-marched the road manager, Andy Bowen, out of the venue.
At this point, with my other interests, I gave more responsibility to Andy Bowen to manage the band on the road, as a result he had an increasing influence and in the end I was having to communicate to them through him, not surprisingly he eventually managed them for a time. They didn't like the fact that I had my own recording studio and worked with other bands and that I didn't go on tour full-time anymore. The accountants we had were the Rolling Stones' accountants, I didn't cut corners, nothing but the best, but the guy doing them had a nervous breakdown, the accounts didn't get done and a big tax bill came in, which was totally unfounded. At the same time our secretary and book-keeper had a breakdown too, all of which was used to discredit my work which wasn't fair at all, as we had this top flight accountant. The relationship with Island soured as well, it was 'meltdown' in various different ways and my position became untenable. Phonso, Ronnie and David came round to my house to collect some documents and that was the last time I saw them. It was around August 1980. I'd had some fantastic experiences with Steel Pulse, I'd toured with Marley and Burning Spear, I'd forged relationships with people like Karl Pitterson and I'd got them a great deal with Island Records. But it was time to move on.
I'd built a four-track, then an eight-track studio at Church Road with two partners, Chris Williams and Al McKerchar, who'd also been on the road with Pulse. I then leased premises in Gas Street in Birmingham city centre and built a 24-track studio and called it Sinewave, by this time Tony Hughes from Island Records had joined us and Chris Wood of Traffic was a partner, it was a fantastic place, working with people like Meatloaf, Talk Talk, Roy Wood, Kid Creole and others. I also worked with Basil Gabbidon, after he left Pulse, and his band Bass Dance for several years. We got so close to deals with Phonogram and then CBS, but we just missed out. I enjoyed every minute working with Basil, but we never got the lucky breaks. I'm incredibly proud of the album we released in 1989 called Loud, but things were jinked. We encountered various problems with the business over a period of time, a business partner died causing legal difficulties, I had problems with the lease and so on. It all came to a head in 1990 when I divorced, this coincided with the advent of digital recording on home computers, analogue studios like ours were doomed in the short to medium term and by now I'd moved to the country and bought two cows - the start of my organic livestock breeding era as I took a serious sabbatical from music. I had already been involved in organic farming, renting a farm near Warwick rearing chickens, pigs and sheep. I was even supplying the Royal family with some of their foodstuffs at one point. I became a field officer with the Rare Breeds Survival Trust for eight years, acted as an international livestock consultant and worked with the Formula 1 racing driver Jody Scheckter on his 2,500 acre estate in Hampshire. I then moved to Herefordshire, where I live today with my wife and family and when I'm not conducting my online retail business, I still breed pedigree livestock, I'm chairman of the European Livestock Alliance and author of the 2004 book, Traditional Cattle Breeds. My creative urge to do something in music has never diminished, but I could not relate to what has been called reggae for the past few years. I've been strongly encouraged to deejay again, but the best thing of all is that Karl Pitterson and I have teamed up again, to see what we can produce together. We're planning a label (called Soul & Power) via the internet, and have lots of 'real' reggae in the can already, the time seems just right, we're putting it all together between Miami and Birmingham, we're building a great team and I just know we'll put out some amazing tunes. Visit our website at: http://www.myspace.com/soulandpowerrecords.
---
Home :: Steel Pulse :: E-mail
The contents of this website cannot be reproduced or copied without permission of the site author. (c) Andy Brouwer 2007
Interviews conducted with Pete King in October 2004 & April 2005