---
CAMBODIA TALES 2006 - JANUARY

I'm back home - my 12th trip to Cambodia in as many years went as planned, meeting up with many of my Khmer friends and making a lot of new ones as well as locating a few Angkorean temples that I've not previously visited, including a real gem of a complex called Prasat Khna in the far north of the country. A three-week opportunity to forget about work pressures and to avoid the cold and wintery conditions in England, to immerse myself into a country and a people that have given me so much enjoyment and pleasure over the last decade and more, though the scorching sun and red-dust clouds, not to mention my penchant for travelling the Cambodian countryside on the back of a low-speed Daelim moto, gave my poor backside and fair skin a tough battering!
I arrived in Phnom Penh, via Bangkok, on 8 January and lodged at my regular haunt, the Dara Reang Sey Hotel for a couple of days as well as linking up with other friends and visiting Vansy in Kien Svay. Two nights in Pursat followed, visiting the few attractions the city has to offer and an early morning trip to the floating village at Kompong Luong. Battambang was my next stop where I bumped into the folks on the Pepy Ride and Li-Da Kruger. Sak was a brilliant guide, hosting me twice at his home for meals and ensuring I got the red carpet treatment at the city's two museums and more. I spent three nights in Cambodia's second city, before a boat ride to Siem Reap and lodging with the good folks at the Shadow of Angkor (see below). Temple-hunting for neglected Angkorean sites around Kantuot and Toap Svay with Rieng and Heng and then a two-day trip up to Samraong preceded an afternoon at the Western Baray with the guesthouse owners, a visit from author Vittorio Roveda and a party with Rieng's family. I then spent week three accompanied by the trusty Sokhom and his Daelim, in and around Choam Khsan and Tbeng Meanchey on a successful hunt for more temples. We also whizzed along Route 6, looking for a series of smaller sites recommended by Cristiano Calcagno, who is doing some sterling work on mapping all the sites in Kompong Thom province, before I returned to Phnom Penh for the beginning of the Chinese New Year festivities and home on 29 January.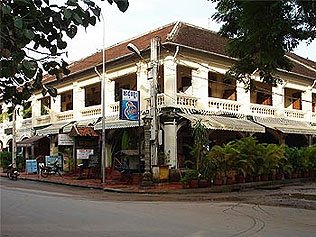 I can't sign-off without mentioning my new home-from-home in Siem Reap, the Shadow of Angkor Guesthouse, where the family who run the place treated me like royalty and are guaranteed my custom on future trips. I've been searching for my favourite spot in Siem Reap for a few years and I simply can't recommend this guesthouse highly enough. Importantly, the rooms are clean, the building is an attractive renovated French colonial-era building, its close to the busy old market area and is great value. But for me, its the family and staff who make the place extra special. Seng Hour is in charge and makes sure everything runs like clockwork, whilst her daughter Kim is an absolute star, speaks excellent English and is so switched on with a mischievous sense of humour. They only have fifteen rooms at the moment but have taken over the former Continental Cafe and are making that spot just in front of the river, their own. Try the Shadow (also known as Rasmei Angkor), I'm sure you won't be disappointed.
I've already posted a few photos and will add detailed travel tales at the links below very soon. In the meantime, happy 2006 to all and safe travels.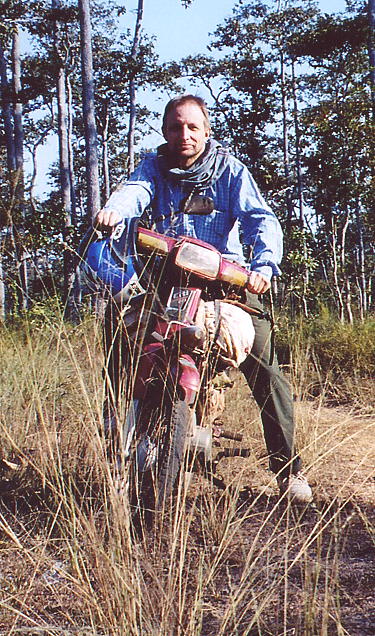 ---
To read detailed travelogues from my previous Cambodian adventures, together with an ever-expanding collection of photographs, here are links to the rest of my Tales:
---
Home : Recommended Guides : Forum : E-mail
The contents of this website cannot be reproduced or copied without permission of the site author. © Andy Brouwer 2006