---
Autographs
I'm not an avid autograph collector by any stretch of the imagination. But I do possess a few precious autographs which I thought I'd display on this webpage. They are luminaries in their own field of expertise, whether it be music or sport, they are personal favourites of mine and in the majority of cases I have been fortunate to meet them in person. This is my small corner of the world of 'philography'.
My first autographs were the Leeds United team from 1970. My mum had secretly sent a birthday card to the Leeds Manager Don Revie and he'd arranged for the whole team to sign the card - it was one of the best birthday presents I've ever had. I still have the card some 35 years later, and the treasured momento includes the autographs of Gary Sprake, Norman Hunter, Paul Reaney, Terry Cooper, Allan Clarke, Johnny Giles, Mick Jones, Eddie Gray, Billy Bremner, Jack Charlton, Peter Lorimer, Rod Belfitt and Paul Madeley. Below the card is Don Revie's signature on the back of the photo of yours truly dressed up in my Leeds United football kit, which my mum sent with the card.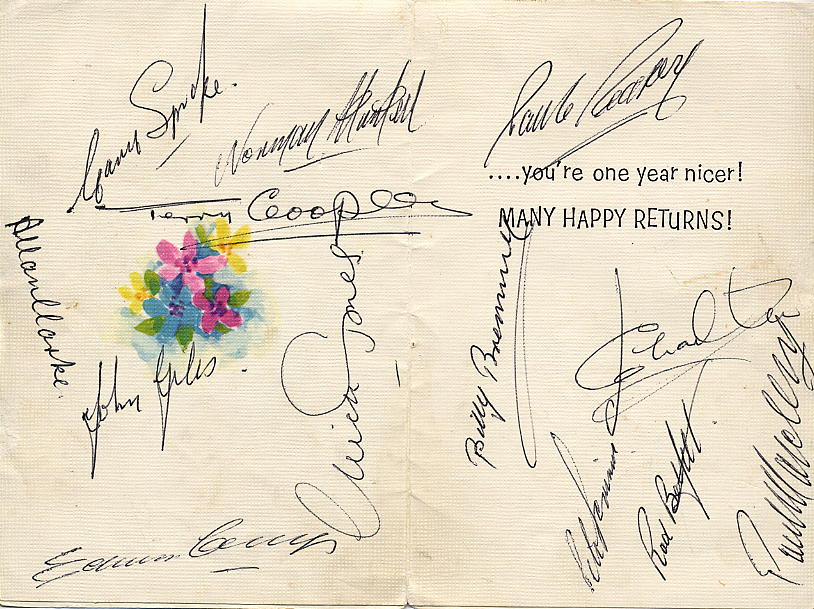 Steel Pulse have been my favourite music group since I saw them at Cheltenham Town Hall in June 1978. They literally took my breath away. This photo was signed by the band in 1979 and I'm as keen on the band today as I was 27 years ago. Left to right, the band line-up is: Phonso Martin, Grizzly Nisbett, David Hinds, Ronnie McQueen, Selwyn Brown and Basil Gabbidon. Read the Steel Pulse story here.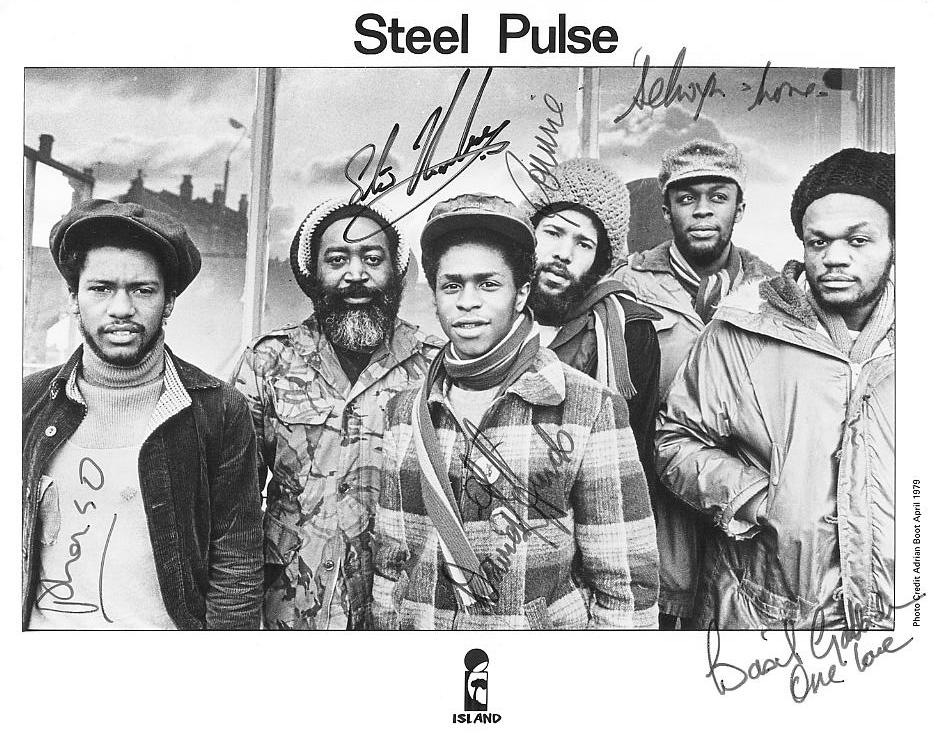 Haing S Ngor was a hugely talented actor and won the Oscar, as the photo below shows, for Best Supporting Actor in 1985 for his portrayal of Dith Pran in The Killing Fields, a film that helped trigger my passion in Cambodia. His own incredible story, surviving the Khmer Rouge reign of terror, was exposed in the book 'A Cambodian Odessey' and is an absolute must for anyone wishing to read about the real horrors suffered by the Khmer people in the '70s. His untimely and tragic death in 1996 robbed us of a real hero of our time. I never met Dr Haing Ngor myself but his life-story and his work on behalf of the Cambodian people makes this autographed photo very valuable to me. Read the story of The Killing Fields here.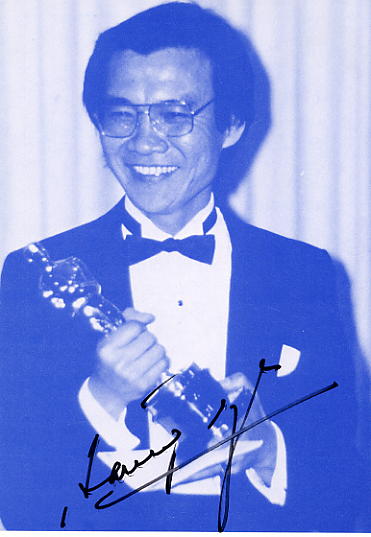 Billy Bragg first exploded onto the music scene in 1983 with his distinctive voice, political tendencies and quirky love songs. I recall Billy appearing on the tv programme The Tube with his guitar and back-pack amplifier, and I was hooked. I met him for the first time at a union rally in Cheltenham in the mid-'80s and have followed the man and his music ever since. To find out more about the Braggster, go to the official website here.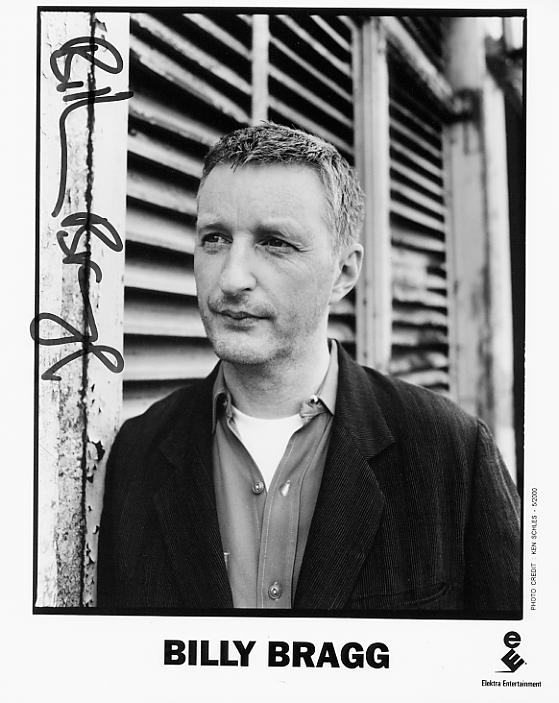 Ennio Morricone is without doubt a musical genius. He's an incredibly prolific composer of music scores, mainly for film and television and is best known for his work on the ground-breaking spaghetti westerns of the '60s and for his memorable score for the motion picture, The Mission. However, that is but a tiny part of his work, which includes music for over 450 films alone. I was lucky enough to meet Ennio when he came to London for a rare live performance of his work in March 2001 and again in November 2003, to celebrate his 75th birthday at the Royal Albert Hall. Click here to read more about Ennio Morricone.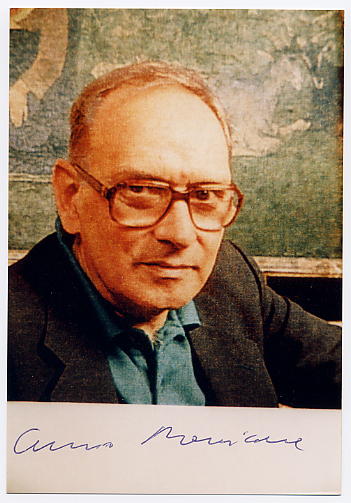 Loung Ung is a celebrated author and human rights activist, in her role as spokesperson for the Campaign for a Landmine Free World. I was privileged to meet her at a book reading in Birmingham in April 2001, where she gave a vivid and impassioned description of her life which she writes about in her two books, First They Killed My Father and Lucky Child, both of which have received critical acclaim. Click here to read more about Loung Ung.
Click on each photo to enlarge
---
The contents of this website cannot be reproduced or copied without permission of the site author. © Andy Brouwer 2005