ANDYBROUWER.CO.UK
---
STEEL PULSE BIO'S
Steel Pulse, the internationally acclaimed reggae band who began life in the back streets of Birmingham, England in the early Seventies, are still very much alive today, some thirty years later. The band are renowned for their commitment to their musical message of fighting injustice, educating the masses and creating positive forces. They take their music around the globe and have been firmly established at the top of my own diverse musical tastes, cemented once I'd witnessed their incredibly powerful live act at Cheltenham Town Hall in June 1978, at the height of the punk rock and reggae collaboration 'Rock Against Racism'. In a roller coaster career spanning the next two decades and more, Steel Pulse have consistently surprised and delighted me with their innovative and infectious style of conscious reggae music, led from the front by the melodious tones of David Hinds. Nobody else does it better. To complement my Steel Pulse - Reggae Legends webpage, here's the biographies of the main characters in the Steel Pulse story so far.
David Hinds
An exquisite voice and a commanding stage presence have served David 'Dread' Hinds well since he and Basil Gabbidon decided to start a band in the early 70s. That band became Steel Pulse, who served their intentions on the reggae world with their breathtaking debut album Handsworth Revolution and have continued to delight and entertain audiences across the globe ever since. Now some thirty years since the schoolmates first got together, Steel Pulse continue to tour around the world and have just released their latest studio album, African Holocaust. Hinds is the fulcrum around which the band revolves. He's written 95% of their material since day one and the body of work from Ku Klux Klan through to the latest album is enormous. Born in Birmingham (15/6/56) of Jamaican parents, Hinds grew up in a hotbed of reggae in Handsworth and shaped by events nationally and in the Caribbean, he and his band have been determined to bring their version of conscious reggae to our ears ever since. David has guested on two Pato Banton albums, Never Give In and Wize Up! His son Baruch is the band's drum technician and sometime rapper.
Selwyn Brown
Selwyn 'Bumbo' Brown has been responsible for keyboards with Steel Pulse since he joined the band at the very beginning of their existence. Like the others in the band, he had to learn how to play from scratch and he's combined that with songwriting and backing vocals, often rapping live on stage. A Londoner by birth (4/6/58) though schooled in Handsworth, Selwyn has remained an intrinsic part of the band, alongwith Hinds and Nisbett, from their early success with Handsworth Revolution through to their latest album release, African Holocaust. He now shares keyboard duties with the well-respected Sidney Mills for live performances, with the band continuing to tour the US every year as well as additional festivals across Europe and elsewhere, and studio recording at the Dub Factory in Birmingham. With Grizzly Nisbett retiring from touring and recording, it's Selwyn and David Hinds who remain at the creative core of Steel Pulse. His son Derrick was the band's keyboard technician and is a rap artist in his own right.
Steve Nisbett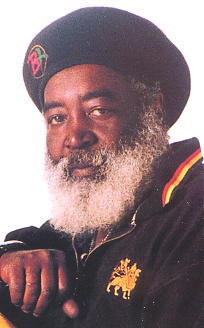 Born in the lush tropical paradise of the Caribbean Island of Nevis (15/3/48), Steve 'Grizzly' Nisbett was a few years older than his fellow band members when he joined Steel Pulse in the middle of 1977 after experience in various soul bands, namely Penny Black, Rebel, Roy Gee and The Stax Explosion and Force. His mastery on the drums was evident through the band's three Island albums and beyond. He's remained a constant factor as the years have shaped the band, styles have changed and evolved and other band members have come and gone. Latterly, he played percussion, having given way on the drums to Conrad Kelly in 1998. Grizzly was a proud member of the Pulse posse that won the Grammy award for Best Reggae Album in 1986 for their Babylon The Bandit album, though due to health concerns his final concert with the band took place in August 2001 in San Diego. He now lives in Perry Bar in Birmingham and has recently established Grizzly Records to help unearth and promote new talent in the Midlands area. Visit his webpage here.
Basil Gabbidon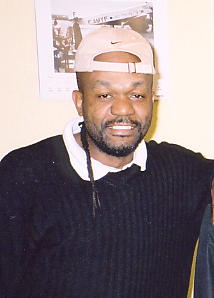 Original lead guitarist and alongwith David Hinds, the man who had the vision to form Steel Pulse from a gaggle of Handsworth Wood schoolmates in 1973. Basil taught David how to play the guitar and time spent together at art college and working as shop assistants at the Co-op cemented their friendship and forming a band was a natural progression. He remained with the group throughout their successful Island Records period, their first three albums and their initial forays across to the US but decided to call it a day prior to the release of True Democracy in 1982. He did however, illustrate the album cover as a parting reminder. After a five-year break from music, Basil started a band called Bass Dance, fusing roots reggae with rock, alongwith his drum-playing brother Colin, released a couple of albums, gigged extensively in the UK and in Europe before getting heavily involved in community music programmes in Birmingham. He's passionate about helping up & coming young artists to express their musical ability through songwriting and studio techniques, and stages his own community programmes, festivals and showcases in the West Midlands, including Reggae Rockz. Jamaican-born (29/10/55) and still residing in Handsworth, he's continued to gig throughout the Midlands with his band's Gabbidon and TuffLuv, and spent two months on the road as the guitarist with Buju Banton in the States. Basil also appears as a guest on the live album by The Stranglers recorded at the Rainbow in 1980, and on two albums by the best-selling Bhangra band, The Sahotas. Visit his webpage here.
Ronnie McQueen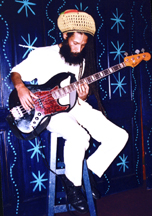 Ronnie 'Stepper' McQueen was an integral part of the Handsworth Wood school crew that became Steel Pulse, playing bass and it's he who is credited with conjuring up the band name, taking the name from a popular racehorse at the time. Jamaican-born, his bass can be heard on the three Island albums and True Democracy but he left on good terms after recording and before the release of Earth Crisis in 1984. He now lives in Laguna Beach, California and is currently the bassist for the Los Angeles-based band Mongoose. He's been with Mongoose since 1999, played bass on the USA tour of African reggae star Rocky Dawuni last year and has also been involved in live and recording work with DMZ, Jahmark & The Soulshakers, Rocky Dawuni and two albums from roots artist Jah Eye. He's a welcome visitor whenever the band play along his part of the American west coast.
Michael Riley

Michael Riley was one of the Handsworth school friends who began practicing in David Hinds' basement and his backing vocals and percussion were part of their successful debut album, Handsworth Revolution. However, at the end of 1978 Riley left the band in acrimonious circumstances and took his own distinctive and successful path in the music industry. He's currently a senior lecturer in music production at the University of Westminster in London and a director of a music production company. Now known as Mykaell Riley, he's also set up an archive of black music in Britain over the last 50 years in his role at the National Centre for Black Music Research and as senior trustee of the Black Music Education Trust (BMET). After leaving Steel Pulse and a brief flirtation with Bumble & The Beez and Headline, his vision led to the success of the Reggae Philharmonic Orchestra (combining reggae rhythms with orchestral themes) and he was involved in production work for bands such as East 17, Bjork, Wet Wet Wet, Soul II Soul, Maxi Priest, Sinead O'Connor, Jimmy Sommerville, Yazz, Mark Morrison, Peter Andre, Gabrielle, Dina Carroll, Baba Maal, China Black, Courtney Pine and others. With credits on more than thirty albums, he's also written music for television programmes (The Lenny Henry Show, Alive & Kicking, Mondo Rosso, The Good Sex Guide, Blood & Fire for the Jamaica 40 series and Cruise of The Gods) and tv adverts, as well as the MOBO Awards and the 1998 MTV music awards. In 2002, he toured with and contributed to a new album by Temple of Sound and the stage production of Ragamuffin, as composer/arranger alongside former Steel Pulse producer Jimmy Haynes, who produced the stage show.
Phonso Martin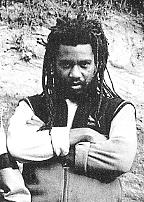 Birmingham-born (20/3/56), Alphonso joined Steel Pulse in the Summer of 1976 as a vocalist. Before that, 'Phonso' was an occasional roadie for the band and an old junior school friend of David Hinds. He played percussion on the band's successful debut album, Handsworth Revolution in 1978 and thereafter he was a key member of the band for the next seven albums, occasionally penning some of their tracks including the single Your House, from the True Democracy release. Phonso stood in as lead singer when David Hinds was unavailable for a US tour in support of INXS in 1988. He decided to leave the band in 1991 after the release of the Victims album to pursue his business interests. Phonso returned to live in Birmingham in 1993 and was working with IBM when last heard of. He's not involved with music as far as I know and has four children and family in his home town, New York and Florida.
Colin Gabbidon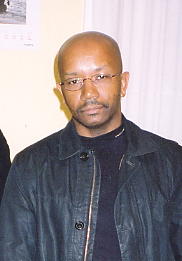 Colin was Steel Pulse's first drummer, when he, Basil and David began rehearsing in the Gabbidon family home. Another ex-Handsworth Wood schoolboy, he's the younger brother of former lead guitarist Basil Gabbidon and in the early days of the band Colin played a wooden box before he got his first drumkit in time for their debut gig at the Crompton Arms pub in January 1975. He played on the band's first single, Kibudu, Mansatta & Abuku in 1976 before leaving the band in November of that year. His temporary replacement was Donovan Shaw until Steve Nisbett took over early in 1977. Colin has since played and recorded with the band Dessus and with his brother in the group Bass Dance, touring extensively in the UK and Europe. More recently he's been part of the band Gabbidon and still lives in Handsworth. Jamaican-born (19/10/57), he's also a very talented painter and artist who has had exhibitions of his work in England and Germany. Visit his webpage here.
Alvin Ewen
Birmingham-born, Alvin 'Rub A Dub' Ewen joined the band in 1983 following the departure of founder member Ronnie McQueen. His first involvement was as bassist for two Earth Crisis album tracks (Earth Crisis and Tightrope) and percussion on Rollerskates. Since then, he's become one of the best known and respected bass players on the reggae scene today. His musical prowess and versatility has seen him provide the basslines for the likes of Edwin Starr, Ziggy Marley (on his 1996 Time Has Come album), Pato Banton (on the albums Never Give In and Wize Up!), Pama International and the 2003 solo album from Donna Gardier, not to mention countless concerts, festivals and tours in his twenty-two years with Steel Pulse. His tenure on the bass with Steel Pulse straddled nine albums until his departure from the band in April 2005.
Cliff Pusey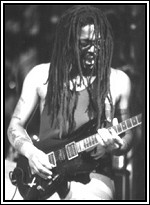 Cliff 'Moonie' Pusey is the band's exceptional lead guitarist. His first credit is on Pulse's Rastafari Centennial album, recorded in Paris in January 1992, though he initially joined the band in 1989. He remained a regular fixture on recordings and live work as the band tour constantly around the globe until March 2008. In addition to working with Steel Pulse for the past dozen years, Moonie, as lead guitarist, has recorded and or toured with the likes of Paula Abdul (on her 1991 album Spellbound), The Family Stand (on their 1990 Chain album), Aftershock ('93 Slave to the Vibe), Maxi Priest and Big Mountain (joining Sid Mills on their Things To Come album). More recently, Moonie has combined his Steel Pulse commitments alongside his role as lead guitarist, composer and arranger for New York band, Highly-I, a fusion of roots reggae, jazz and poetry. He also teaches music part-time at his own academy in Brooklyn, where he lives. His wife is Faybiene Miranda, a writer, poet, singer and activist who's toured England with Benjamin Zephaniah, co-authored a book with Mutabaruka and recorded the controversial song, Prophecy, which was banned in Jamaica. It was later included on a Reggae Refreshers compilation album from Island alongwith Pulse's Handsworth Revolution.
Sidney Mills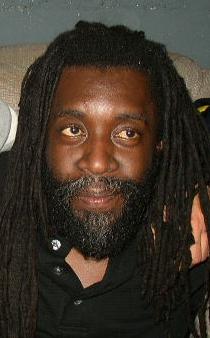 Sidney 'Predator' Mills has become an integral part of the Steel Pulse line-up since he joined the band on keyboards in 1988. Born in London, England in 1959, the youngest of thirty-one children, Sidney moved to Jamaica in the late sixties. He then moved to New York in 1981 and later, he played with the renowned Calabash Band and the A-Team Band backing up such celebrities as Shabba Ranks, Judy Mowatt, Beres Hammond, and Queen Latifah, to name a few. He was part of the Ras Tesfa band with Kevin Batchelor and Jerry Johnson for a couple of years. While on tour with Judy Mowatt, Sidney was asked to work with Steel Pulse where he has remained for the past fifteen years. It is his position as keyboard player and musical arranger for Steel Pulse that has placed Sidney Mills among reggae's prominent musicians. While on tour in Brazil with Aswad and the Smashing Pumpkins, Sidney and David Hinds produced Franklin's Tower for the album Fire On The Mountain/Reggae Celebrates The Grateful Dead. In 1998, he supervised the music for Jamaica Beat, a Blue Mountain Film and a year earlier he scored and produced the music for the soundtrack Fly By Night (tv film). Years of experience have inspired Sidney Mills to expand his Living Room Studios into a competitive label and they have released two compilation albums featuring Dennis Brown and Sylvia Tella. Sidney has also collaborated on albums released by Ziggy Marley, Shelly Thunder, Shinehead, Frankie Paul, Sister Carol, Worl-A-Girl, Shabba Ranks, Neville Brothers, Gwen Guthrie, Afire, Mikey Dread, The Meditations, Big Mountain, Glenn Washington, Kevin Batchelor and Sly & Robbie.
Conrad Kelly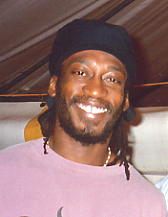 Born in Kingston, Jamaica in 1960, Conrad moved to Birmingham at the age of six. He attended Handsworth Wood school, where the original members of the band were just leaving, and in 1979 he joined a group called Cornerstone as their drummer. It was at this time that he was in touch with the members of Steel Pulse and remained so until he finally joined the band in 1994. In between times, he remained with Cornerstone until 1990 and Conrad also worked with Ben Okafor, Ijahman Levi, Culture and Freddie McGregor. Initially he played percussion but he swopped with Grizzly Nisbett and took over as the band's drummer. His first album credit for Steel Pulse came with Rage & Fury in 1997. When Conrad was not touring, gigging or rehearsing with Steel Pulse, he worked on albums with the Groove Corporation from Birmingham, Handsworth band Connecting Routes and played percussion on an album by Hawaiian artist, Shilo Pa, before he left Steel Pulse in April 2005. Conrad performed with Ijahman Levi and the Ben Okafor Band before joining UB40 on percussion for their European tour in July/August 2005. With his UB40 stint coming to an end, Conrad is still working with G.Corp as well as Birmingham-based Overproof Soundsystem and producing an album for Messenger Douglas.
Donna Sterling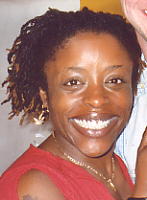 When Steel Pulse decided to cut their horn section in 1997, they recruited two British female vocalists instead, namely Donna Sterling and Sylvia Tella at the beginning of the following year. For the next two years both girls travelled all over the globe with the band, performing at numerous festivals in different continents, as well as recording the Grammy-nominated Living Legacy album in 1999. With Sylvia leaving to concentrate on her own solo career the following year, Donna assumed the mantle as the solo female vocalist with the band. She's appeared on the Spirit of Unity tour twice and travelled to Jamaica to perform at Reggae Sumfest and to Africa on two occasions with the group. Born in Handsworth in Birmingham (19/7/73), her early singing career took in the cabaret circuit across Britain where she developed her stage persona and her energy and strong vocal harmonies were a major feature of the band's live performances before stepping down from touring at the beginning of 2004, pending the arrival of her second child. Visit her webpage here. Donna is now back performing again, mainly jazz on the Midland's circuit in England with the likes of Headrocka, Andy Hamilton and her brother's band David Lloyd Henry's Flat Five Band. a
Sylvia Tella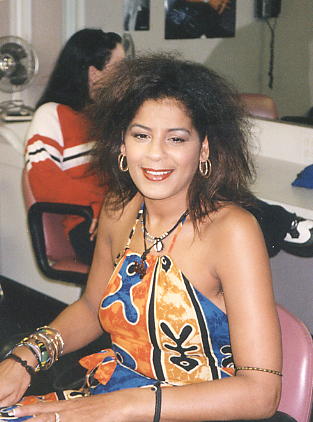 International tours and performances such as the Reggae on the River concert series and the Spirit of Unity Tours with Steel Pulse, have all expanded Sylvia Tella's fan base. Sylvia first toured with Steel Pulse in 1998 and started making an indelible mark on music fans all over. With over a dozen singles, three albums and international tours under her belt, Manchester's song bird has experienced a life time of preparation in becoming of one of reggae music's premier female vocalists. Born in Northern England, Sylvia began her career singing with her father's band at age seven. At age thirteen, she entered a talent contest where she was discovered by Frank Farion, manager of the Boney M band. When the group disbanded, she established herself as a lead singer and this experience allowed her versatility to shine. This combination of ability, creativity and a sensuous vitality, is an excellent source of energy that emanates whenever Sylvia performs. New York City experienced this in 1988 when she performed alongside singer Sugar Minott at his birthday celebration at the famed SOB's Nightclub. While in New York, she recorded Heartbreak Hotel and Turn Your Lights Down Low at Living Room Studios in Brooklyn. Within that same time period, Sylvia teamed up with the production team of The Fugees (Renel and Jerry) and recorded Can't Stop, a cutting edged production of reggae and hip-hop. As the walkaway winner of the Best Female Singer trophy at England's New People Reggae Award, Sylvia also enjoyed a number one reggae hit with an inspiring cover of Tina Turner's, What's Love Got To Do With It? She was also the winner of the first Black Women's Achievement Award in 1998. Sylvia's hit singles Mother Nature, Happy Home and Jamaica Land still spin on top radio shows in England. She was a featured vocalist collaborating with a few of England's top recording artists such as Gothic rock band Pop Will Eat Itself, Bronski Beat and the Blow Monkeys. Her own album, Tell it Like It Is, was a co-production by Sidney Mills alongwith Mafia and Fluxy. Sylvia collected the Best Female Vocalist award at the 2002 Black British Music History Awards and has a new solo album in the pipeline. She's married to Brazilian reggae star John Pierre Senhgor. Visit her webpage here.
Juris Prosper/Melanie Lynch & Keysha McTaggart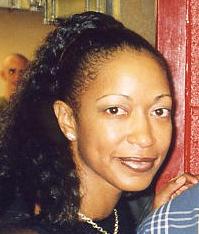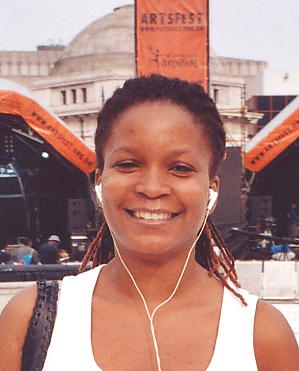 When Donna Sterling left the band in 2004 pending the birth of her second child, Steel Pulse chose two replacement female backing vocalists, both hailing from New York, to join the band in Europe on the African Holocaust tour in June of that year. They were Melanie Lynch and Traciana Graves. Melanie's background was mostly in reggae, whilst Traciana's was in RnB and Jazz. After their European dates, the band moved across to the States for 33 concerts in 40 days, ensuring the two vocalists received a tough introduction to touring. Whilst Traciana later departed, to be replaced temporarily by Marea Wilson, Melanie has remained and has now been joined by Jamaica-based Keysha McTaggart, who made her first appearance in Washington DC in June 2005 and was previously with the Star Trail Family Band, Benjy Myaz and has recorded and toured with Anthony B. Melanie changed her stage name to Juris Prosper in 2008. Her professional career began as a backing vocalist for Causion in 1998 in Antigua before tours with Kymani Marley, Glen Washington and Anthony B preceded her arrival in the Steel Pulse camp. Her own solo recording career began with her first release, Stepping Out of Babylon in 1999, whilst her latest release is Miss-I-Rebel, aka Miserable.
Amlak Tafari & Wayne Clarke & Donovan McKitty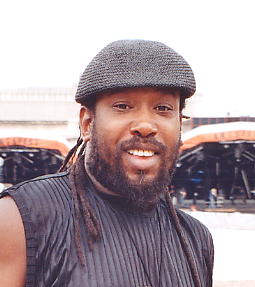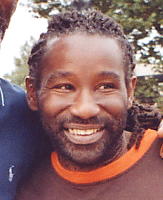 April 2005 saw a major change in personnel in the Steel Pulse ranks with a new drum and bass rhythm section. The new arrivals were the experienced Amlak Tafari on bass guitar and Wayne 'C-Sharp' Clarke on drums. AT (born 20/1/65) lives in Perry Barr and is a well known producer, show-host (compering the last two Reggae Rockz events in Birmingham) and performer with credits alongside Pato Banton, Wailing Souls, Musical Youth, Culture, Luciano and his own Yellow Wall Dub band. Kingston-born C-Sharp is a much-in-demand session drummer from Jamaica who has performed with Chalice, Jimmy Cliff and Alpha Blondy and appeared on the African Holocaust album release last year. In March 2008, the band played in Brazil without their ever-present lead guitarist Moonie Pusey. His permanent replacement is veteran guitarist Donovan McKitty, who has played with all the top Jamacian artists like Burning Spear, Shinehead and more.
Traciana Graves & Marea Wilson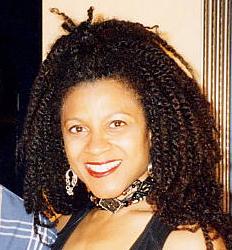 When Donna Sterling was ordered to rest in 2004 pending the birth of her second child, Steel Pulse bought in two replacement female backing vocalists in Traciana Graves and Melanie Lynch. Both girls hail from New York and made their first appearances in the band's African Holocaust European tour beginning in June 2004. Traciana's background was in the RnB, Jazz and gospel sphere and having studied at the Sorbonne in France, she was the first American accepted into the prestigious National Acting Conservatory in that country, whilst Melanie's previous work was mostly in reggae. Coincidently, Traciana's partner is V Jeffrey Smith, who helped co-produce part of Steel Pulse's Victims album. Following a month of European dates, the band moved across to the United States in July for a tour of 33 dates in 40 days in support of the new album, African Holocaust, their first studio album release for seven years. At the start of the band's October tour in 2004, Traciana departed to pursue her solo career, singing with Celine Dion, Youssou N'Dour and Andrew Lloyd Webber, and was replaced by Marea Wilson, who had previous experience as a backing vocalist with Maxi Priest and more recently Diana King. Traciana released her debut solo album, Songs of a Prodigal Daughter, in May 2006.
Tyrone Downie

Downie was best known as the keyboard player with Bob Marley & The Wailers after his early days with Rico Rodriguez and Joe Cocker. Born in Kingston, Jamaica, he played keyboards on Legend, Exodus, Babylon By Bus, Live and Kaya with Bob Marley & The Wailers, much of that time as the band's musical arranger. He's also appeared on album releases by the following; Peter Tosh, Bunny Wailer, Grace Jones, Ziggy Marley, Wailing Souls, Black Uhuru, Junior Reid, Gregory Isaacs, Shabba Ranks, Freddie McGregor, Culture, Judy Mowatt, Pablo Moses, Israel Vibration, Garnett Silk, The Abyssinians, The Meditations, Kali, Ben Harper and Tom Tom Club to name a few. His contribution to Steel Pulse was keyboards on their Grammy-winning Babylon The Bandit album, after touring the US with the band in 1985. Downie now resides in France. His fellow ex-Wailer, lead guitarist Al Anderson has also guested on stage with Steel Pulse.
Melvin Brown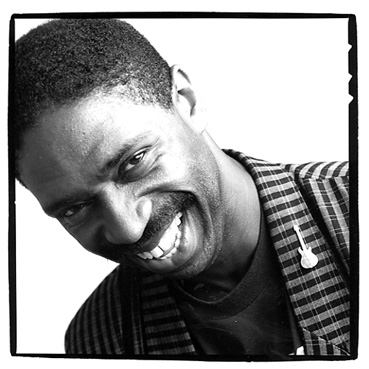 'Ciyo' was born in Jamaica and came to England as a six-month-old baby. As a result of being surrounded by music at a young age (his mother being a singer and his father playing guitar), Ciyo took up the guitar at the tender age of ten. During his late teens, he became involved in a wide range of musical genres which, included soul, pop, rock, reggae and jazz. He has participated in theatrical, studio and live performances, performing alongside artists such as Ruby Turner, Caron Wheeler, Juliet Roberts, Ray Simpson, Jean Carne, Jazz Warriors, Tomorrow's Warriors, Talvin Singh, Alex Wilson, Denys Baptiste, Fidel, Horace Andy, Tony Remy, Annie Lennox, Sly and Robbie, Freddie McGregor, Suggs and Steel Pulse (where he shared lead guitar duties with Jimmy 'Senyah' Haynes on the 1991 album, Victims). He has toured with Courtney Pine, Cleveland Watkiss, Jean Toussaint, Maxi Priest and a host of others including Steel Pulse. He is a Housing Legal Adviser and is also a Fellow of the Institute of Legal Executives. Ciyo has also set up his own live and recording projects and has established himself as an exciting and versatile performer. His album, Natural Mystic was performed by the Acoustic Roots Band and it clearly demonstrates Ciyo's writing, compositional, vocal and guitar skills. His latest album, Borderline, was released in 2003 and is his fifth solo album. Visit his website at: ciyobrown.com.
Kevin Batchelor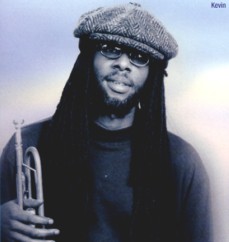 An ace trumpet player, Kevin 'B as in Big' Batchelor was born 19/12/60 in St Louis, Missouri. He spent five years touring and recording with Steel Pulse, debuting on the Rastafari Centennial album in 1992, alongwith his good friend Jerry Johnson before leaving in 1997 to follow other projects, prior to linking up with US reggae band Big Mountain. Kevin also provided distinctive backing vocals on four Steel Pulse albums, including a rap on Better Days from the Vex album. Both Kevin and Jerry are workaholics and have performed with countless bands and individuals in their career, including Ras Tesfa in the mid-80's, alongside Sidney Mills. A list of some of the artists with whom Kevin has performed and released albums are Jimmy Cliff, Sly & Robbie, Maxi Priest, Shaggy, Dennis Brown, The Fleshtones, Eek-A-Mouse, Sugar Minott, Shinehead, Big Mountain, Queen Latifah, The Meditations, Robi Kahakalau, Marques Wyatt, Yazbek, Maxwell, Mark Ledford, Dog Eat Dog, Lisette Melendez, Shelly Thunder, Abeng, Harry Miller and Jah Batta, as well as the Broadway show, The Full Monty. He's currently performing and touring with The Skatalites and released a solo CD, Batchelor Party, with Sidney Mills producing, on Living Room Records in October 2005. Visit his website at kevinbatchelor.com.
Jerry Johnson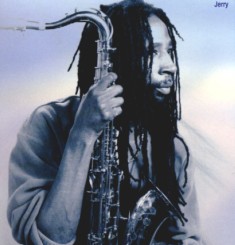 Jerry Johnson works almost exclusively alongside his cohort Kevin Batchelor as part of the horn section of many bands, and is best known for the five years he spent with Steel Pulse, both touring and recording, from 1992. His first credit was on the band's live set recorded over three nights in Paris, Rastafari Centennial, and his saxophone was also present on Vex, Rastanthology and Rage & Fury before he and Batchelor moved on in 1997. Next stop was Big Mountain, with whom he tours today but in recent years he's also recorded with Shinehead, The Meditations, Robi Kahakalau and Marques Wyatt amongst many others. In the mid-80's, Jerry and Kevin Batchelor were part of the band Ras Tesfa, alongside Sidney Mills. All three reunited for Batchelor's recent solo CD, Batchelor Party.
Clark Gayton

Clark Gayton played trombone on the 1992 live album release Rastafari Centennial, recorded in Paris, alongwith his good friends Kevin Batchelor and Jerry Johnson. Born in Seattle in 1963, he graduated Berklee Music School in 1984 and moved to Oakland and then New York in 1987. As well as playing trombone, he also plays keyboards, tuba, euphonium and trumpet, Gayton, has performed in the Broadway shows Jelly's Last Jam and Black & Blue and has backed up the great Al Green on the television series New York Undercover. His album credits include Queen Latifah's Black Reign, he's also performed on Sting's world tour as well as assisting famous names like Quincy Jones, Prince, Whitney Houston, Stevie Wonder, Wyclef Jean, Santana, the Skatalites, Big Mountain, Dennis Brown, Kevin Batchelor and of course, Steel Pulse. As a working musician, he's been a member of several bands at any one time. Neatherealm (whose two LP's have explored styles from jazz to reggae to classical) was his first band created in 1993. Both Batchelor and Johnson accompanied him in this band. He has since assisted in the formation of two other bands, Sensonik and Epicenter and has been a member of countless others. In addition, he has appeared in a number of movies including Sweet and Low Down, Kansas City, Malcolm X and Money Train. More recently, he's been involved with MBALAFUNK and Explorations In Dub. Visit his website at ClarkGayton.com to find out more about the man and his music.
Micah Robinson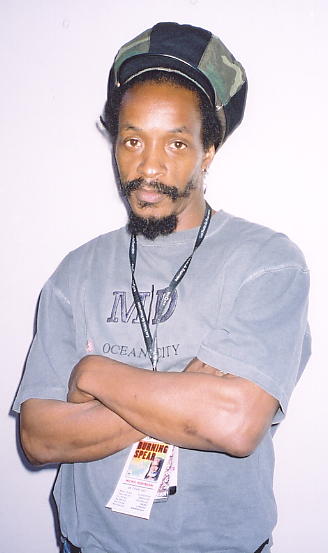 Micah Robinson has been Burning Spear's trombone player since 1998 touring the US, Europe, the Caribbean and South Africa. He played on Winston Rodney's 2000 Grammy-winning album, Calling Rastafari with the then regular brass section of Clyde Cummings and James Smith. 'Prof' Robinson was born in Oakland, California in 1960, has lived in Jamaica and New York and now resides in New Jersey. He's a self-taught player, who loves jazz and reggae in equal measures. He was introduced to Steel Pulse by, and replaced, Clark Gayton in 1994. Playing alongside the regular horn section of Kevin Batchelor and Jerry Johnson, Micah spent a week in Jamaica recording his contribution to the Vex album but has never toured with the band. When he's not on the road with Burning Spear, he plays in three reggae bands, Outro, Cornerstone and Restless Natives and is a session jazz musician.
Yaz Alexander

This beautiful Birmingham-based singer-songwriter has collaborated with Steel Pulse on no less than three albums, providing sweet backing vocal harmonies. She first guested on Victims and the tracks Grab A Girlfriend and Feel The Passion, before joining the band on the Back To My Roots track from the Vex album. For the band's Rage & Fury album, Yaz contributed to House of Love, Peace Party and Black & Proud. When not working on stage or in the studio with the likes of Mighty Diamonds, Eddy Grant, Peter Hunningale, Nerious Joseph, Vivian Jones, Musical Youth, King Sounds and Andy Hamilton, she has spent fourteen years as a vocalist both on tour and in the studio with reggae star Pato Banton, has appeared on two of his albums, namely Universal Love and Stay Positive and is an independent vocal tutor. Comfortable in both the reggae and jazz genres, she's now pursuing a career as a solo artist in her own right, releasing singles in Britain and Jamaica and her first solo album, Life Begins. Visit her webpage here.
Horace G Ward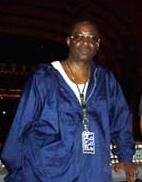 Horace was initially earmarked by his former Handsworth Wood school pals as the group's lead singer before he left for college, returning in 1976 as the band's sound engineer for their live performances. He remained with Steel Pulse as their soundman and production manager until 1988 and a move to live in New York. Before his move, he also engineered for bands such as UB40, Skids, John Cooper Clarke, Sad Cafe, David Essex, Iron Maiden, Saxon, Frankie Goes to Hollywood as well as working on Live Aid and touring Europe, the States, the Caribbean, Japan and Africa. Setting up as a freelance engineer, Horace has been on the road or in the studio with some of the top Hip-Hop and RnB names in the States including Destiny's Child, Beyonce, Prince, Mary J Blige, Dru Hill, Puff Daddy, Wyclef Jean, Usher, Busta Rhymes, the Fugees, PM Dawn and LL Kool J. He also collaborated with Steel Pulse for their Presidential inauguration appearance in 1993. Horace Granville Ward was born in Handsworth on 29 June 1957 and took guitar lessons with Basil and David though it was his singing ability as a soloist with the school choir that held initial promise. However, Horace left the band to attend college before returning as their sound engineer, where today he sits astride the very top of his profession. Visit his webpage here.
Errol Reid
Errol Reid and his keyboard talents first guested with Steel Pulse on their Babylon The Bandit album in 1985 and toured with the band the following year. He also appeared on State of Emergency (1988) and on Vex in 1994, supplementing the keyboards of Selwyn Brown and Sidney Mills. Reid first came to prominence in the early eighties when he played synthesizer on four dub albums with the Mad Professor and an album with Jah Shaka. He also performed on releases by Sandra Cross and Sister Audrey, both produced by the Mad Professor in the early nineties and was joined by Melvin 'Ciyo' Brown on an album by Ray Simpson. More recently, he's recorded with Colonial Cousins, Abdul Raheen, Gonzalez and the perennial rockers, Osibisa.
James Renford & Steve Morrison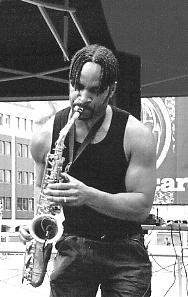 James Renford and Steve Morrison form an integral part of the Reggae Revolution band, most recently seen touring as the backing band for Apache Indian. Morrison is the lead vocalist and trombone player, whilst Renford is a very accomplished saxophonist. They both appeared with Steel Pulse in 1991 on a short European tour and on the Live Legends video show, recorded in Nottingham. Morrison guested on the Ku Klux Klan track for Rage & Fury, whilst the duo teamed up again for the African Holocaust track from the album of the same name in 2004. They have worked in tandem for many years, appearing on six Pato Banton albums together. Renford (left), equally at home playing jazz, has also toured and recorded with Ruby Turner, Beres Hammond, Freddie McGregor, Luciano, The Original Wailers, Maxi Priest and more recently, Edwin Starr and Apache Indian. Morrison includes Aswad, Musical Youth, Beres Hammond, Luciano, Ijahman Levi, Apache Indian and Sting amongst his collaborations. The third member of the horn section to appear on the Live Legends video was Al Francis on trumpet, another who has recorded with Pato Banton.
Dennis Bovell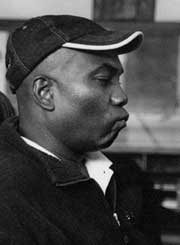 'Blackbeard' Bovell is a hugely respected name in reggae circles and has built a formidable reputation as a musician, producer and sound engineer, working with great artists from around the globe. He's written TV and film music, reggae and dub albums and enjoyed an enduring partnership with Linton Kwesi Johnson on many albums and touring round the world with the Dub Band. His influence on a fledgling Steel Pulse has been widely recognised. It stemmed from the band winning a local talent competition where Bovell was one of the competition judges, and their success encouraged them to experiment with a few gigs in London and their reputation quickly grew. Bovell, leader of the successful reggae band of the 70s, Matumbi, produced their second single, a live recording for Tempus Records called Nyah Luv, and released in September 1977, which reached top spot in the UK reggae chart. Born in Barbados in 1953, he moved to London when he was twelve and played in two bands, Road Works Ahead and Stonehenge before forming Matumbi in 1971. They charted with a top ten single, Points of View, before Bovell went onto produce Janet Kay's huge single Silly Games as well as top acts like The Slits, The Thompson Twins, Bananarama, Wet Wet Wet, The Boomtown Rats and Marvin Gaye.
Karl Pitterson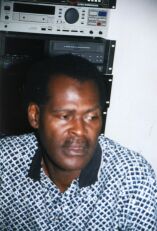 Karl Pitterson began work as a junior engineer in Jamaica in 1970 and within a month was promoted to studio engineer. He quickly went onto become one of the most respected engineer-producers in the reggae music industry and its perhaps easier to note who he didn't work with. He mixed the Exodus and Kaya albums with Bob Marley and The Wailers, Blackheart Man with Bunny Wailer, as well as countless other productions with the likes of Peter Tosh, Jimmy Cliff, Toots & The Maytals, Dennis Brown, Third World, Jo Higgs, Marcia Griffiths, Judy Mowatt, Gregory Isaacs, the Rolling Stones, Grace Jones and Roberta Flack to name a few. However, it was his work with Ras Ibuna on the dub side of the single Diverse Doctrine that sealed his involvement with Steel Pulse, which became no less than legendary. He was the touch paper that lit their breathtaking success with Handsworth Revolution and its follow-up, Tribute To The Martyrs and their fourth album, True Democracy. He is still working today, in his own studios, South End Productions in South Miami, producing reggae recordings, soundtrack development and commercial in-store background music. Visit his webpage here.
Godwin Logie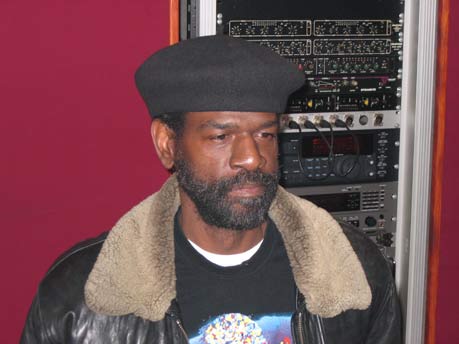 Godwin Logie was the assistant engineer to Karl Pitterson on the Handsworth Revolution and Tribute To The Martyrs albums and again for the Caught You release. He returned to mix and assist Jimmy Haynes for the Babylon The Bandit album in 1985 before co-producing (with the band) and mixing the State of Emergency album three years later. The highly-respected Logie has engineered for and produced a host of other bands and individuals, including Bob Marley & The Wailers (assisting Karl Pitterson on Exodus), Gregory Isaacs, Omar, Brand New Heavies, Aswad, Black Uhuru, Burning Spear, King Sunny Ade, Linton Kwesi Johnson, Maxi Priest, Toots & The Maytals, Horace Andy and co-produced the soundtrack for the film Countryman. His track record speaks for itself.
Jimmy Haynes
Nicknamed 'Senyah,' Jimmy Haynes produced the Earth Crisis and Babylon The Bandit albums, earning Steel Pulse's only Grammy success for the latter of the two. He was credited on albums by Jimmy Cliff, Sister Breeze, Johnny Thunders, Flo & Eddie, Robbie Gordon, African Head Charge and produced The Selecter album, The Happy Album in 1994. He was also part of the Aswad line-up on lead guitar for their six albums between 1981 and 1986, before co-producing and playing both bass and lead guitar on Steel Pulse's Earth Crisis recording, made in Coventry, in 1984. He was again in control for the Babylon The Bandit album a year later and despite a mixed reaction from the public, it was well received by the music fraternity, earning the only Grammy award for a British reggae artist to-date. Haynes gained further successes as a co-writer and producer with Caron Wheeler, the former Soul II Soul singer, as well as Desree, All Saints, Shola Ama and Glamma Kid, Tracy Chapman, Damage, Linda Hicks, Truce and Karen Ramirez, working from his Sparkside Studios in South London. In 2002, he joined forces with Mykaell Riley as producer/composer for the stage production of Ragamuffin and in a departure from his previous work in the reggae genre he's currently working on his first solo rock album, Medicine Man.
Paul Horton
Paul Horton was the engineer and co-producer of the 1991 Steel Pulse release, Victims. The album was recorded at the Dub Factory and Central Studios in Birmingham and Horton himself played additional keyboards (that's in addition to Selwyn Brown and Sidney Mills) on the album as well. The band also co-produced and Horton and Errol Ruddock did the mixing of the album, except two tracks that were recorded in the US. He also co-produced long-time friend Pato Banton's Life Is A Miracle album in 1989, which received a Grammy nomination. Apart from associations with Bitty McLean and Gilly G, I don't have any information on Horton's involvement with other bands.
Graham Dickson
Graham Dickson has co-produed two Steel Pulse albums, namely Rage & Fury (1997) and Living Legacy (1999), both nominated for Grammy awards. He returned to mix the band's latest album, African Holocaust. In a long and varied career at the production and mixing control desk, he's been responsible for groups as diverse as The Waterboys, Capercaille and The Nightingales through to two albums for Elton John, Joan Armatrading, Lulu, Julia Fordham, Alison Moyet and more recently, the Bob The Builder album in 2001. He was also involved in mixing the two Reggatta Mondatta - The Police Reggae Tribute albums.
Pete King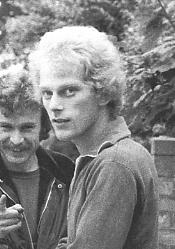 Birmingham-born, he became a DJ at 13 years old, growing up on a diet of bluebeat, rocksteady and hardcore Jamaican reggae. Pairing up with Mike Horseman, they ran a successful sound system called The Shoop Shoop and first met with Steel Pulse in rehearsals at Linwood Road in 1976. It was Pete King who captured the band's first major record deal with Island Records and became their manager and executive producer, working closely with Karl Pitterson on their first two albums. His company was Fearless Productions and he managed the band through their phenomenal early successes until they parted company in mid-1980. He later managed the Gabbidon brothers in their band Bass Dance and ran a recording studio in Birmingham city centre called Sinewave. Today he lives in Herefordshire with his family and is an international livestock consultant, a breeder of pedigree cattle and sheep and a published author. Visit his webpage here.
Andy Bowen
Originally a member of the Steel Pulse road-crew in the 70's alongside the likes of Horace Ward, Steve Smith, Nick Edmunds and Steve Keyes, Barbados-born Bowen took over the managerial reins around the time of the True Democracy album in late 1981. He oversaw the start up of the band's own label, Wise Man Doctrine and continued to help guide the band through the choppy waters of the mid to late 80's and into the 90's. He parted company with the band in 1995 when David Hinds assumed control of the band's affairs. I believe he still lives in Handsworth today.
Richard Hermitage
Richard Hermitage at War Zones became the band's manager in 1996 with the release of the Rastanthology compilation album on their own Wise Man Doctrine label, though he was involved with the band as far back as the late 70's. He's still there today, overseeing the band's latest album release in 2004 and their seemingly endless touring and festival appearances. Hermitage also looks after the affairs of other artists including Robin Guthrie and the Wannadies.
When the band are on tour in the United States and elsewhere, their tour manager is usually Rich Nesin, who's worked with the group for the last six years. His cv includes managing artists like Herb Alpert, Kiss, Peter Frampton and Blue Oyster Cult. Other key personnel during their live performances in recent years have been Louis Yesufu, their long-time front of house sound engineer, stage monitor engineer Bob Carsten, drum technician Baruch Hinds, guitar technician Travis Doering and Derrick Brown, keyboard technician. Recent additions to the crew include FOH sound engineer Sam Clayton, who's toured with Toots & The Maytals and Horace Andy and stage technician Marlene Frouin.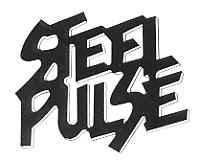 ---
Home :: Steel Pulse :: E-mail
The contents of this website cannot be reproduced or copied without permission of the site author. © Andy Brouwer 2009